If you're struggling to come up with great gift ideas to stock your Employee Recognition Program, or to hand out as gifts as soon as they hit the door, you're in luck! We have an absolutely massive collection of products that come in all shapes, sizes, color preferences and prices, so even if you're on a bit of a budget, you're sure to find something absolutely perfect here!
Even better, we're constantly adding to our product line so if it's been a while since you took the time to browse the whole thing for ideas, here's a quick overview of a few of the items that have recently become available.
For starters there's the The Squid Jelly Belly Stress Reliever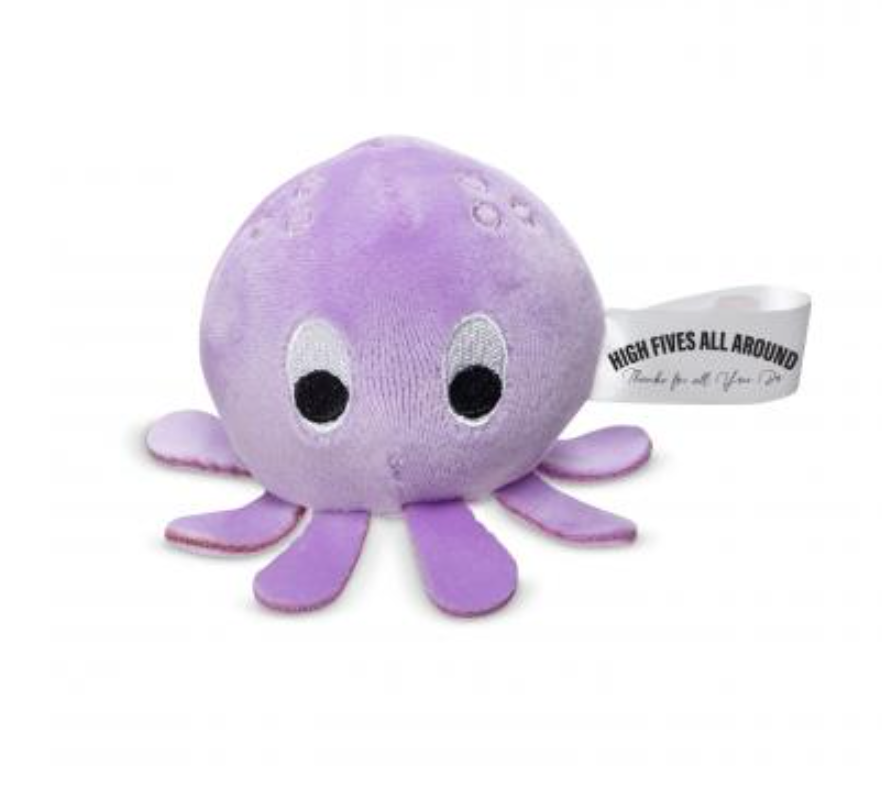 This cute, pint-sized little fluffy thing is perfect for sitting around on your desk where it's all but certain to spark a conversation. Of course, it's got a practical side and can also be used to good effect. As stress balls go, we don't think we've ever run across one that could quite match this one in terms of cuteness overload. Get yours today, or even better, get several!
The Eco-Friendly 2-Ply Face Mask (Full Color and Custom)
If you're looking for something a bit more practical and you've still got a number of employees who are masking up, or if you have a mask policy at your place of business, these decorative, color face masks are an excellent option. The best part about these is that there's space for your brand logo or company name. It's a great gift with real, practical value that's sure to be appreciated.
The Making A Difference Plaid Cozy Set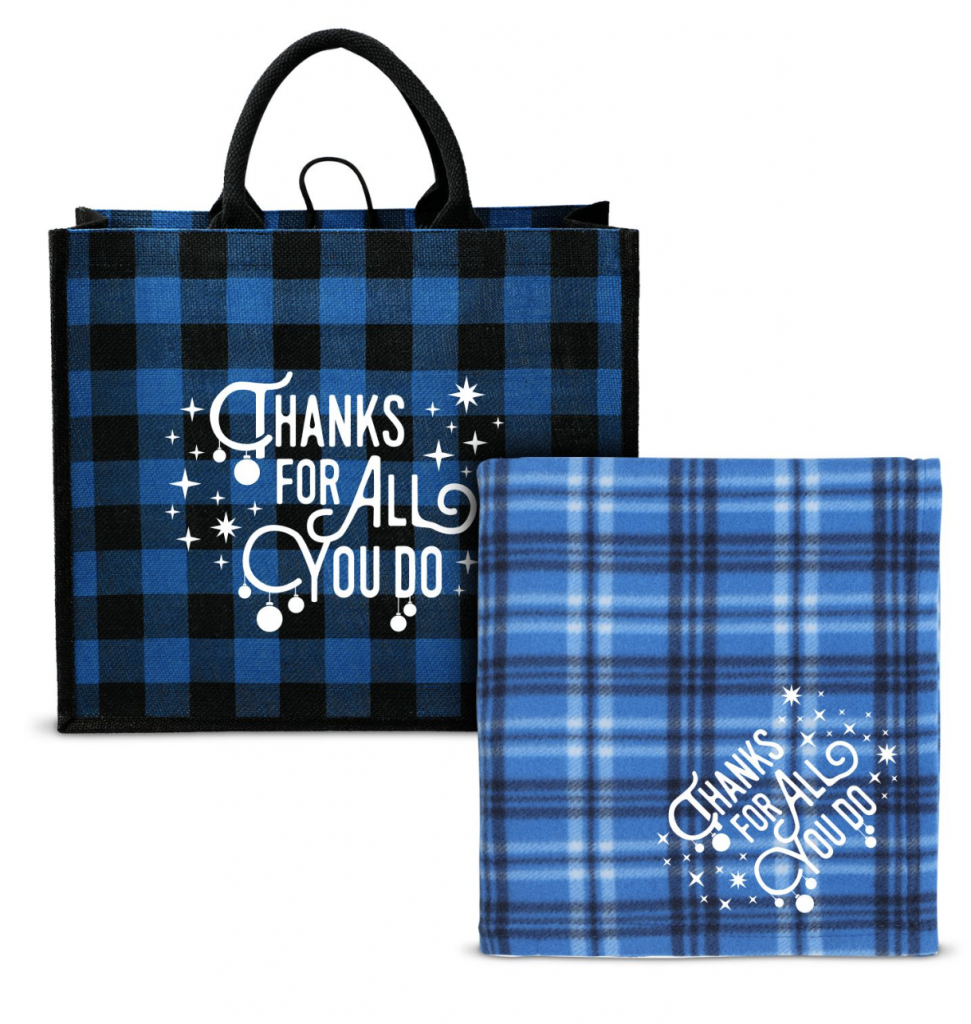 In an entirely different vein, this cozy set is a fantastic option, especially for folks who are working from home. This gift set contains a stylish, versatile tote and matching plaid 50" x 60" blanket. Sometimes, the morning hours can be a bit on the chilly side, and this set gives the gift of comfort which is absolutely priceless.
The Silver Mini Personalized Speaker
Or, if you have a music lover in your employ, then this mini personalized speaker might be just the thing. We've linked to the silver one here, but this item also comes in either black or blue so if one of those other colors is a better fit for the employee you have in mind, we've got you covered!
The Thanks For Being Awesome Camp Mug Planter
Finally, there's the "Thanks for Being Awesome" camp mug planter set. These camp mugs come in a variety of colors and with a number of different inspirational messages so you can mix and match to your heart's content.
In addition to the mug itself, you also get some potting soil and a seed pack, containing either Cilantro, Thyme, Basil or Rosemary, depending on which mug you select.
This, of course, is just the tip of the proverbial iceberg, so if none of the items we mentioned here are exactly what you're looking for, be sure to spend some time browsing through our complete collection and you're sure to find the perfect gift!