Although for many people, life has more or less gotten back to normal as the pandemic continues to fade into the background, there's still the very real possibility that infection rates could come roaring back into the danger zone if a new variant is spawned somewhere in the world.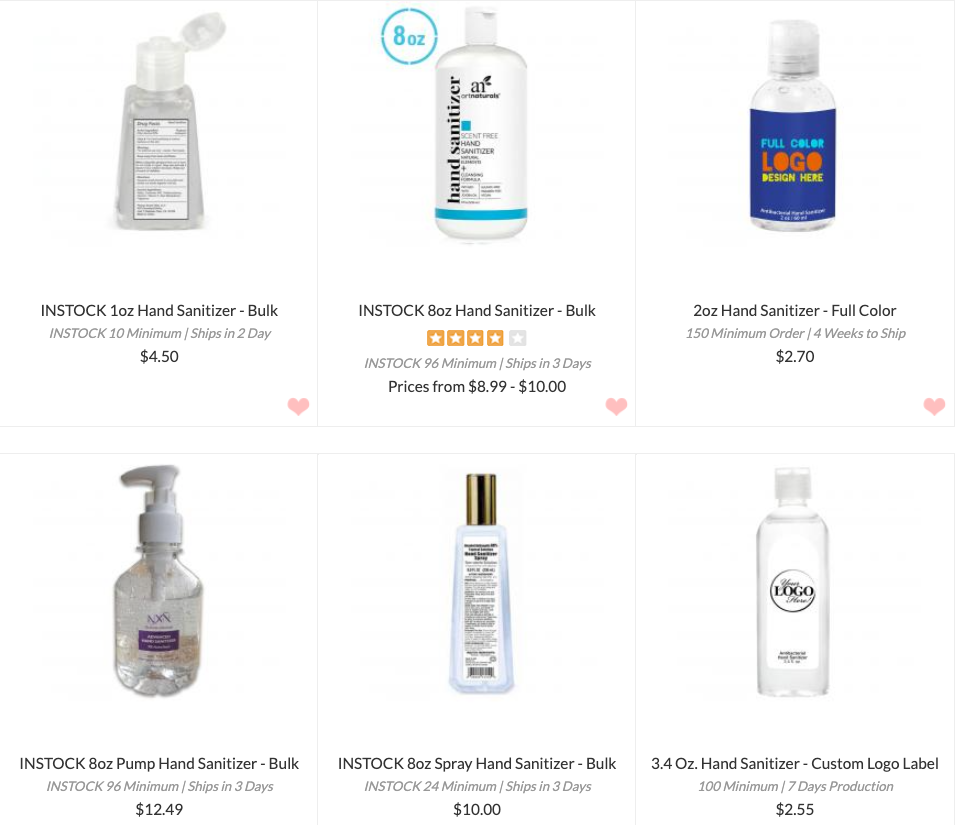 Given that, while it's true that life is beginning to return to normal, it's also true that people are more cautious than they were before Covid-19 reared its ugly head, and given that, if you're looking for something small but meaningful to give to your hardworking employees, you could do a lot worse than giving the people who work for you a small gift that will be both imminently practical and deeply appreciated.
For example, did you know that we still carry and sell hand sanitizer in bulk? We do, and if your supplies are getting a little thin, using our bulk order options can save you a ton of money and help make your workplace and every employee in it a bit safer.
If you're curious to see what your options are, you can check that out right here.
Or maybe you're not so worried about office place infections but you will want to do a little something to help put the minds of your employees more at ease. In that case, you might want to consider buying a few (or several) of our Safe Shopping Kit.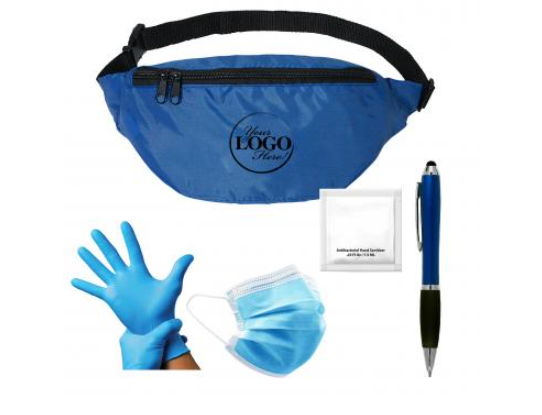 These indispensable kits have everything a busy shopper might need in order to navigate the post-Covid world safely. You'll find a handy Waist Pack (length is up to 35"!), which contains:
A single use pack of gel hand sanitizer
An Ergo Stylus Pen with a plastic body and a twist-action tip. The other end has a soft skinned touchscreen device that makes it easy to navigate around on your touch screen.
One pair of disposable Nitrite gloves
And a 13-ply non-woven face mask with elastic ear loops
Best of all, we offer these packs in a wide range of color options, including red, blue, green, and black, and we sell these kits in bulk so you can get one for every employee you have and mix and match colors to your heart's content.
Best of all, the mask has plenty of room for your corporate logo or branding information, so in addition to doing a good deed for your hardworking employees, you're also creating another avenue by which to get the word out about your brand. Talk about win-win!
The bottom line is that we still carry, and are still selling all sorts of pandemic-related gear, and given how close it is to the surface of everyone's memory, maybe that's a good thing.
If the area where you live and work is safe and essentially not impacted by Covid at this point, by all means, gravitate to something different and more fun as gifts go.
On the other hand, if you're genuinely worried about the infection rate shooting back up, we've got you covered in more ways than one. Check out our complete product selection.