Do you have any art in your office? If not, you're missing an important opportunity! Artwork is more than just a decoration, although well chosen artwork will certainly serve to beautify your workplace.
The right art does much more than that, however. Studies have shown that artwork improves moral and increases productivity, but what exactly is the right artwork? As it turns out, studies have been conducted about that too!
In order to inspire, art needs to feature a combination of words and images. The images should be bold and arresting and compliment the overarching color scheme of your office in general. The words should be inspiring and align with your company's core values. If both of those things are true, then you'll be amazed at the effects it can have on your business.
Every business is different of course, but we've got a stunning variety of prints available to suit every taste, preference and budget. Here's a cross section of the types of artwork we've got available: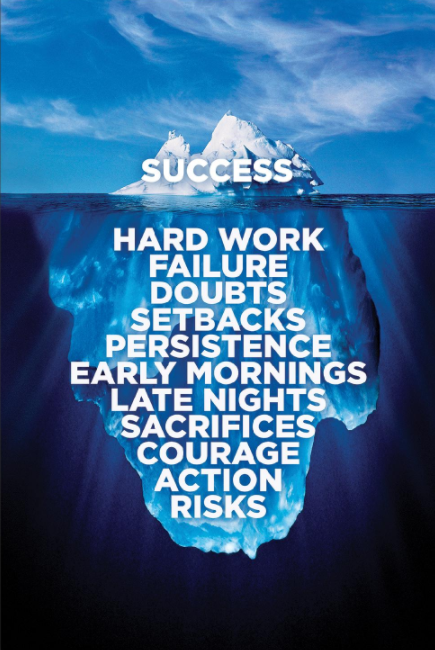 The artwork in this section includes a broad range of artistic styles. Some of the prints you'll find here are posters that contain striking images with words that tell a story when paired with each image. For example, an ice berg, depicted in such a way that you can see the small section above the surface of the water and the much larger body of it beneath.
The caption at the top reads simply "Success." The caption on the lower portion of the image reads: "Hard work, failure, doubts, setbacks, persistence, early mornings, late nights, sacrifices, courage action, risks."
It's a compelling combination and it's hard not to take something profound away from it.
Other examples in this category are much simpler and almost playful at times, relying on bold colors rather than concrete images, paired with inspirational phrases. If you're looking for art that will give your employees a mental pick-me-up, this section has you well covered.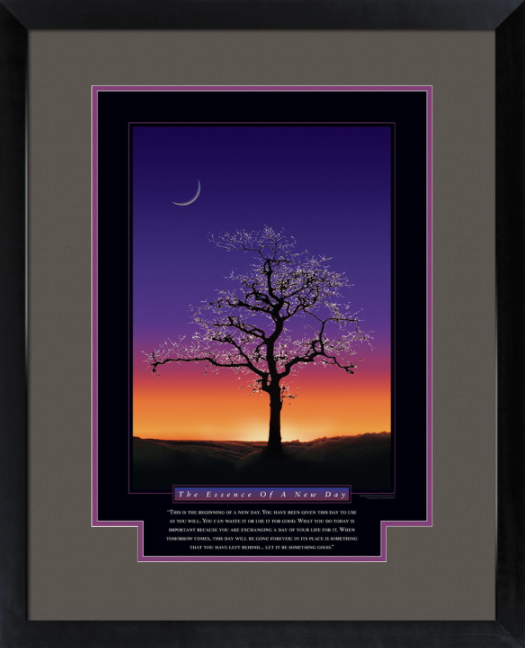 The art you'll find here is a subset of our motivational posters collection. Where the motivational posters tend to focus more on messages to individuals, the art in this section speaks directly to the substance of your organization as a whole. Your company's core values.
If you haven't clearly articulated what your firm's core values are, the art you'll find here can help you settle on one or two key words that summarize what your company is all about, and the artwork and images on the prints that best align with your company's core values would make an excellent addition to your office.
Not only will they help to advertise and announce those values, they'll also serve as constant reminders for you, your employees, and every visitor who walks through your doors and sees them.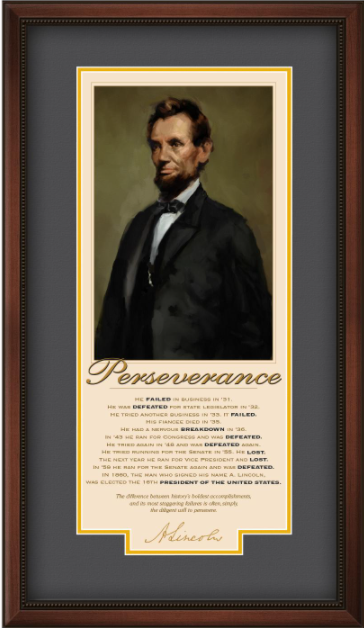 This subset of art is small enough to sit on an employee's desktop and is aimed squarely at the individual. Each entry in this section features a painting of a famous leader. Beath their likeness, you'll find a brief history of that individual's life that includes the hardships and challenges that individual had to overcome to achieve greatness.
One almost can't help but be inspired by the stories found in the art for this section and these prints make incredibly meaningful gifts to select, high achieving employees with leadership potential.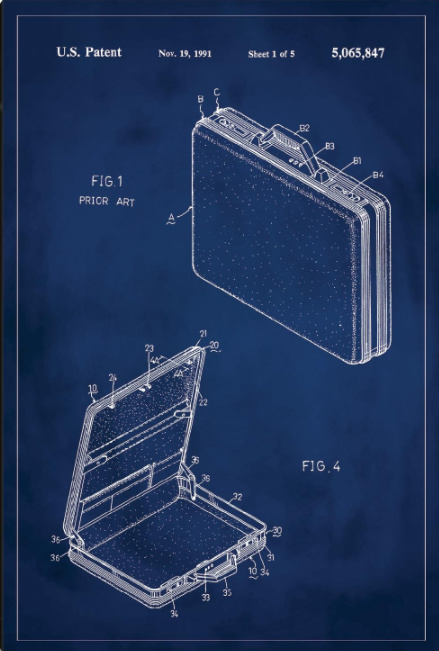 There's no telling what form the next big idea might take, a sentiment captured beautifully in this series of prints. The idea here is simple: Turn patent drawings of objects we see every day into artwork for your wall.
It's an idea that caught fire and these prints are some of our best sellers. You can find all sorts of things here. Patent sketches for everything from a football helmet to ice skates to a heart valve, and more. Not only are these prints oddly inspiring, they're also endlessly fascinating to look at, knowing that you're seeing the thought process of the person who invented the object in question. These are categorically wonderful.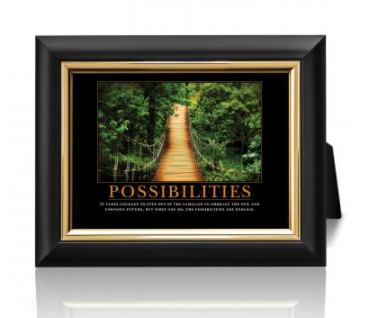 This is something of a catch all category designed to display all the artwork we offer that was specifically designed for the individual desktop, rather than something to be hung in common areas of your workspace or in someone's office.
You'll find a little bit of everything here, so if you know you want something for an individual but you're not sure precisely what, this is the section you want to gravitate to.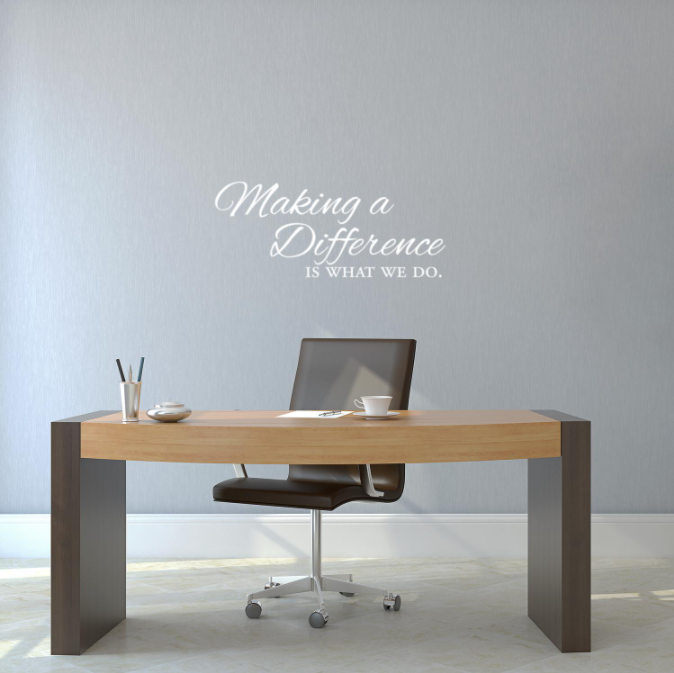 Sometimes, words are enough and you don't want or need an image to go with them. In those cases, you may be interested in our collection of vinyl wall decals.
These giant sized letters form many of our most popular inspirational phrases. While we wouldn't necessarily recommend using only vinyl wall decals, they make an excellent compliment and can be used to create an accent wall that practically shouts the inspiration of your choice from the heavens.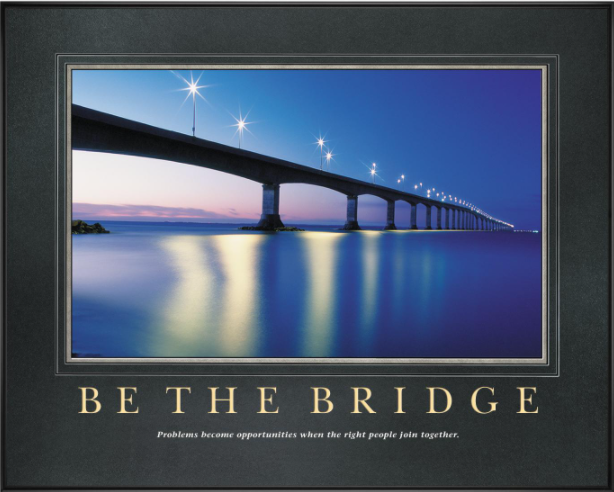 This is our largest and best-selling category. Almost everyone has seen these. Bold, evocative images paired with inspirational messages meant to make hearts and spirits soar. You'll find some truly stunning artwork in this category.
The best part about most of the artwork we sell, whatever the category, is the fact that we offer our prints in a wide range of sizes and framing options, so whatever your budget and preferences, we've got something for you.
Which of these categories speaks to you? Is there one category that sparks your interest and captures your imagination more than the rest? If so, just spend some time browsing in that section and you're sure to find all sorts of amazing art ideas for your office, or for individual employees if you want to make a gift of some of these.
Artwork adds something magical and compelling to your workspace and provides impressive productivity benefits for your company. Invest in some today so you don't miss out!