With summer just around the corner, you can bet that all of your employees, whether they're working from home or back in the office, will have a cup, glass or tumbler at their desk to stay hydrated during the hot summer months.
Given that, why not surprise all of your hard-working superstars with an inspirational cup, or one that's branded with your company's logo? It's an inexpensive way to show your appreciation for their tireless efforts.
Best of all, we've got tons of great designs that your employees are sure to love. Below, we'll highlight just a few of the options available:
The Gratitude Cherry Blossoms 15oz Ceramic Mug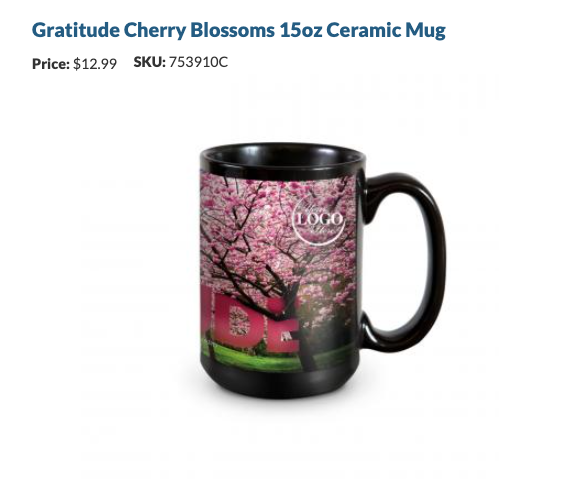 The Cherry Blossom print on this beautiful mug actually comes from our extensive line of motivational prints, which looks every bit as lovely hanging on the wall as it does on a ceramic mug. These are sure to bring a smile and be appreciated, and best of all, there's plenty of space for your company's logo!
These mugs are both microwavable and dishwasher safe, making them durable and long lasting gifts that your employees are sure to love.
Sweet tea is more of a regional thing, but if you have an employee from the south, he or she will almost certainly be thrilled with this gift, as it will give them a taste of home.
When you order this one, you can choose between either an 8-ounce pack of lemonade or sweet iced tea drink mix, and whichever you order, it comes with a 20 ounce glass jar with a straw and lid to minimize the risk of a spill.
The Thanks For Being Awesome Eco Straw Tumbler
This handy cup is a simple, low priced gift idea. You can order yours with the default phrase, "Thanks for being Awesome," or choose from a selection of other inspirational phrases.
Each cup has a sixteen ounce capacity, and a screw-on lid with a matching straw. Practicality couldn't be more fun!
The Perfect 24oz Bottle – Making A Difference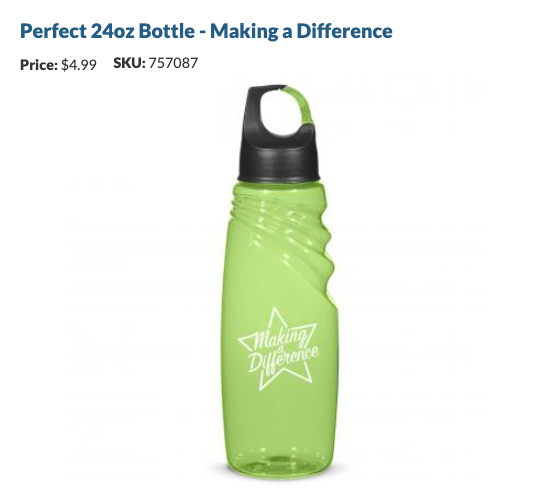 These brightly colored drinking bottles come in a range of colors, including grey, green, blue and red.
In addition to that, you're not limited to the phrase "Making a Difference." We also carry these with the following phrases if you like one of these better:
Make it Happen
Thanks for All You Do
Thanks For Being Awesome
Teamwork Dream Work
And Essential Part
Or, if you'd prefer, you can swap out the inspirational phrase for your company's logo.
Whatever you choose, your employee will get a 24-ounce drinking bottle made right here in the USA. It's a great way to say thank you!
The Thanks For All You Do Leatherette Tumbler
Featuring a debossed leatherette sleeve, this sixteen ounce drinking tumbler is a combination of stainless steel and BPA-free plastic, with a non-slip bottom to minimize the chances of a spill.
The stainless-steel sidewalls will help ensure that your cold drinks stay cold all day, and your hot drinks stay hot when the weather starts turning colder again. A beautiful gift!
Didn't find exactly what you were looking for in the selections above? Not to worry, these are just the tip of the iceberg. Just spend some time browsing through our complete collection and you're sure to find exactly what you're looking for.