Do you have one or more employees you want to recognize in the month of September? If so, and if you're struggling to come up with ideas, you're in luck! We're constantly expanding our product selection and that can make gift buying easy.
Below, you'll find a small cross section of the newest additions to our product line. These should serve as inspiration for your gift buying ideas. Let's take a closer look: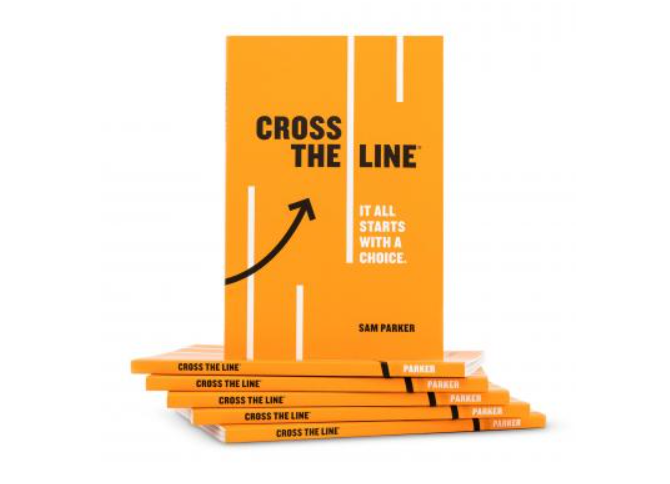 This short book can serve as a source of inspiration to anyone you give it to. It's sixty pages long, and written by Sam Parker, the author of "212, the extra Degree" and "Lead Simply."
Within its pages, the Cross The Line concept is introduced, along with the three most common challenges people face when adopting this paradigm. It also includes a helpful "Time to Think" section which poses questions designed to help the reader reflect on how, exactly, to Cross the Line, and there are blank pages included at the end to facilitate note taking. A wonderful gift that's sure to be appreciated.
This simple gift will serve as a reminder both to you and to your team. It's a printed card of the eight principles of loving your people. Those principles are:
Contribute
Be Kind
Be Patient
Be Honest
Encourage people
Apologize
Forgive
And Thank people
These are all simple, intuitive concepts but sometimes, in the hustle and bustle of a busy day, it can be easy to forget. These cards serve as a gentle reminder and can be a key element in quietly shifting the culture at your company. An excellent option.
The Teamwork Mountain Climbers Motivational Poster
Inspirational art can be a fantastic individual gift, or something you buy for the office as a whole. This is a spectacular print featuring a photograph of two mountain climbers, one helping the other to the top. Beneath the image, you'll find these words:
"Teamwork – There is no challenge too great for those who have the will and the strength of teamwork to propel them to new heights."
Inspiring words and an arresting image.
The Making a Difference Blossom Value Set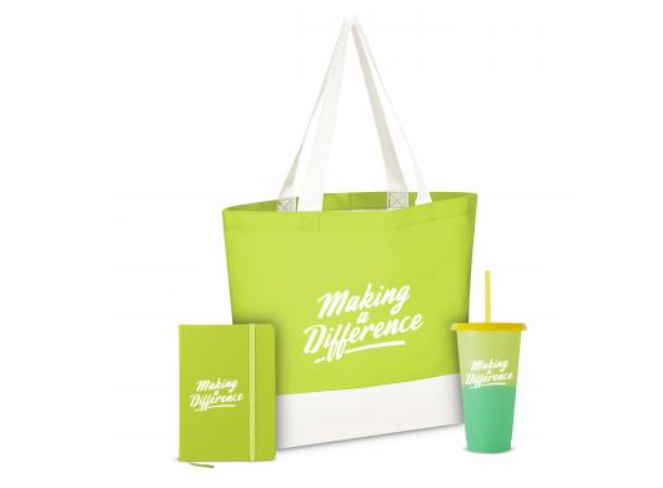 Gift sets have been all the rage since the early days of the Covid-19 pandemic and they're not showing any signs of waning in popularity for 2022. This one is sure to please. It includes:
A laminated tote bag with a generously sized main compartment and 24" handles
An 80-page lined notebook with a matching belly band and a ribbon bookmark
And a color-changing 24-ounce straw tumbler with a matching, reusable straw and lid
The whole set is brightly colored and comes emblazoned with the phrase "Making a Difference." At your option, you can select one of our other messages, or customize your own. The sky's the limit here!
The It Takes Teamwork Eco Bento Box
The fun "Teamwork" bento box is a superb gift for the busy employee. It's brightly colored, microwave safe, has a snap on lid and includes a set of cutlery. Everything a hard-working employee need to enjoy a nutritious lunch on the go.
If you didn't see exactly what you were looking for in the selections described above, not to worry – we've got hundreds of other great gift ideas on our site.  Spend some time browsing our full collection and you're sure to find the perfect gift for everyone on your team.