It's February already and if you've got an employee recognition program running at your company and your supply of gifts is a bit low, now is a great time to re-stock!  We add new products to our lineup each and every month and if you've been thinking about resupplying, some of our new arrivals might be just what you're looking for.  Here's a sneak peek at just a few of the possibilities:
The Making A Difference Metallic Rugged Notebook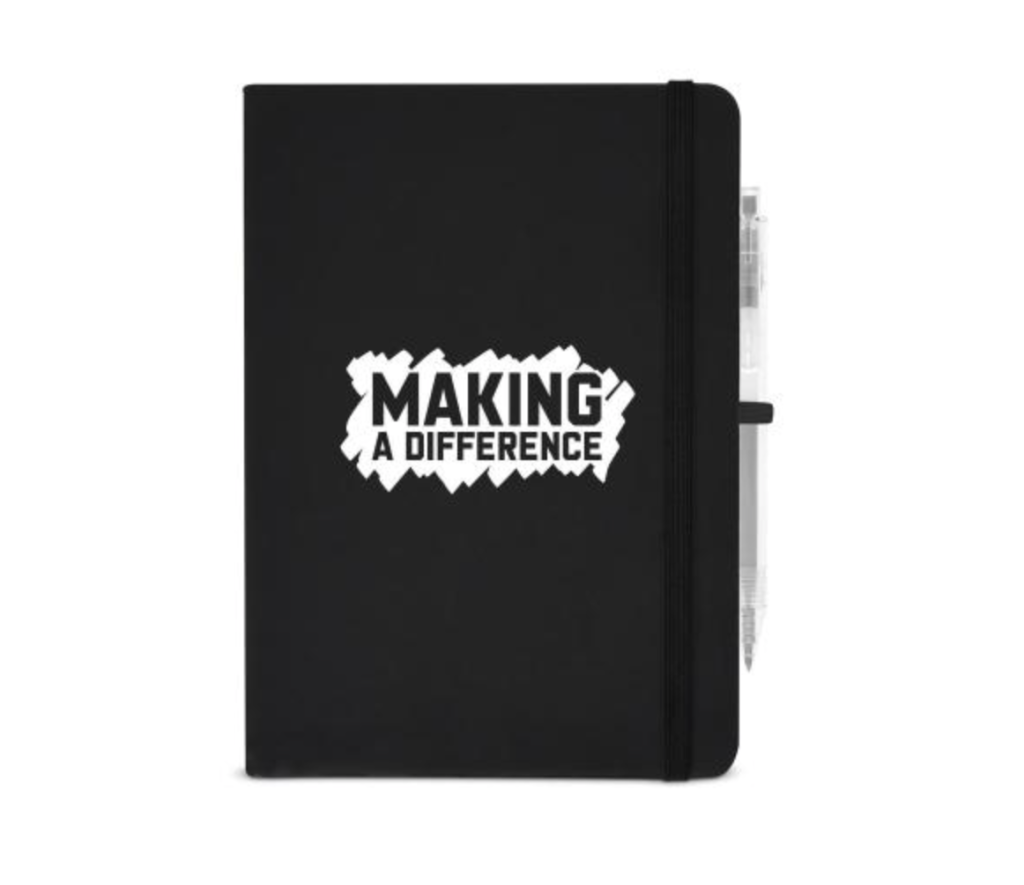 Notebooks always come in handy, and this is a handsome addition to our product lineup. It's available with an assortment of messages imprinted on the front, or if you'd prefer, we can place your company's name or logo there.
It boasts eighty unlined pages and has an elastic belly band, a ribbon bookmark and a pen loop with a matching gel pen. Everything a busy employee needs, it's a practical gift that's sure to be appreciated.
The Love Your People PowerPoint Download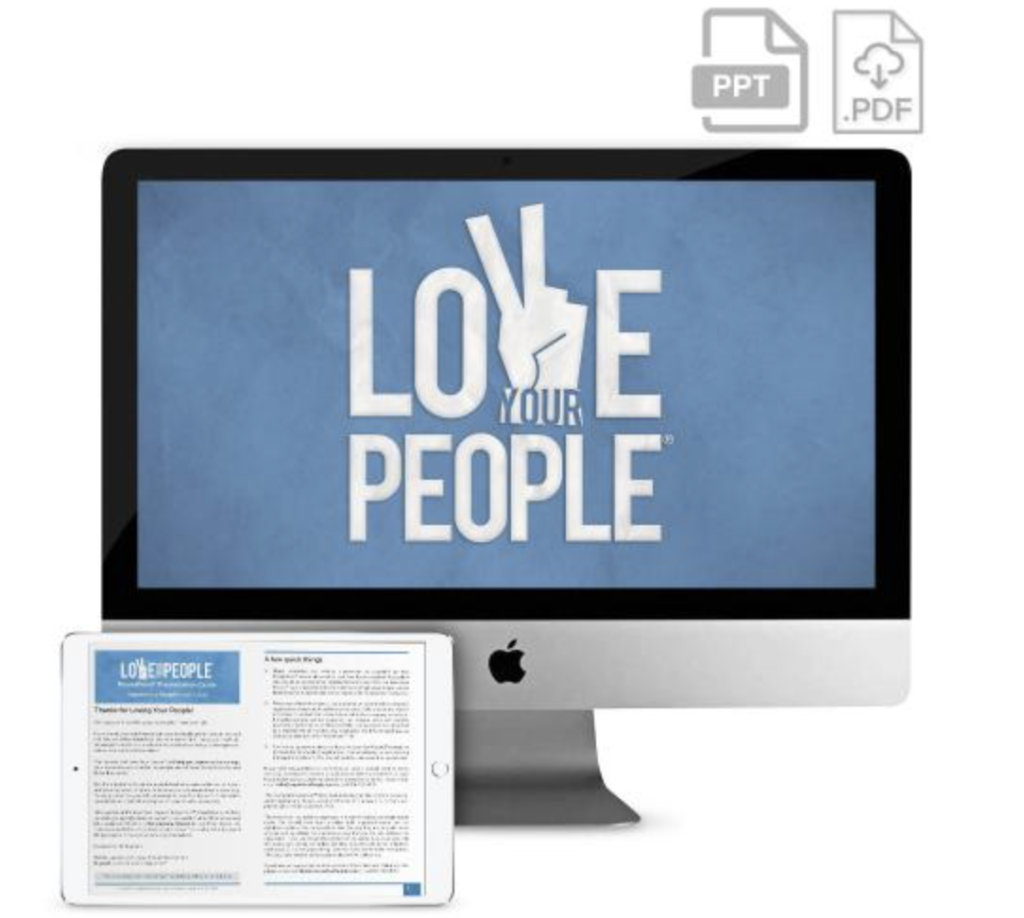 Talk about instant gratification! If you decide you've just got to have this inspiring PowerPoint presentation, you'll be able to download it and put it to work for you immediately.
The presentation is an uplifting presentation designed to encourage your staff to treat one another with greater kindness and understanding. Depending on your delivery style, you can go through the entire presentation with your employees in as little as 20 minutes, or, if you take a more ambling approach, you can stretch it into about an hour and a half.
Whichever path you choose, the presentation will reveal the eight principles of loving your people and leave your employees with a greater sense of appreciation for each other.
The Thanks For All You Do Sherpa Blanket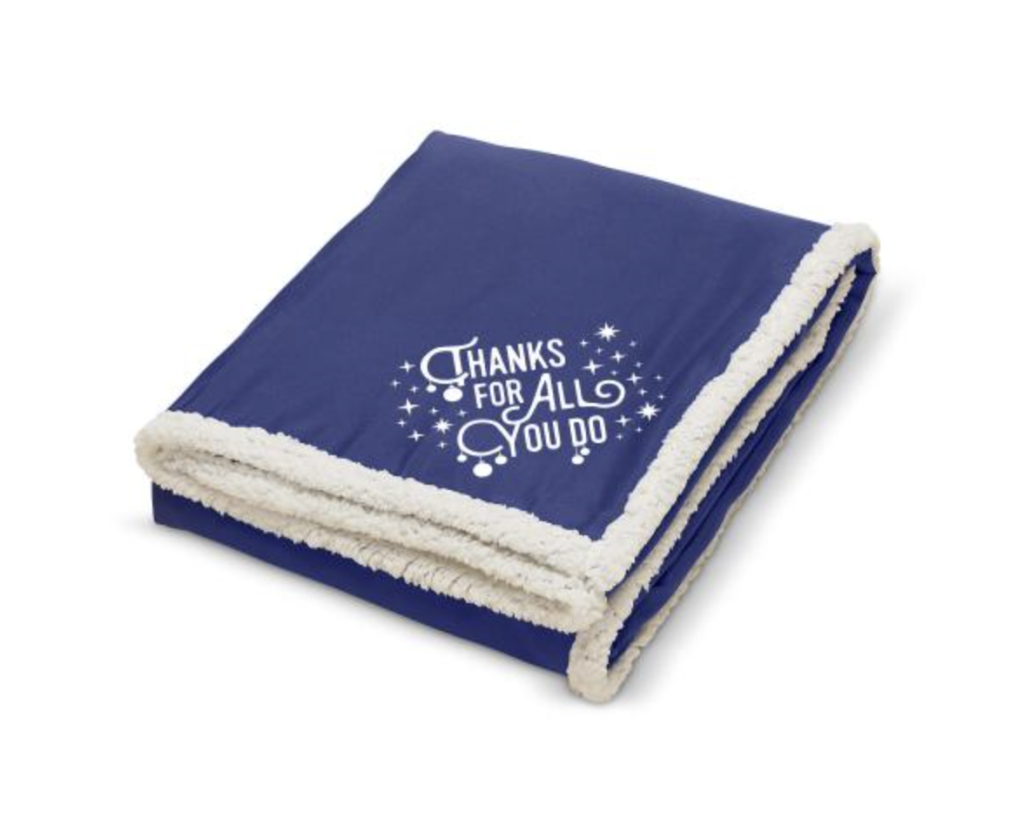 Although February's arrival signifies warmer weather ahead, you can bet there will still be a fair number of cold days and nights before spring arrives. Given that, what could be finer than a gorgeous 50" x 60" Sherpa blanket?
Even better, you can order yours with your choice of an assortment of appreciation sentiments, allowing you to pick the perfect message for the intended recipient. Now that's cozy!
The Making A Difference Snowflake Trunk Tote
This versatile 12" x 20" tote is the perfect carryall for any occasion. With a large, open compartment and a rigid top, the employee you give this to won't have any problems whatsoever staying organized. Available in two different color patterns and with your choice of inspirational messages, or, if you prefer, you can have a custom message imprinted on it. A fantastic, practical gift option.
The Making A Difference Tin Candle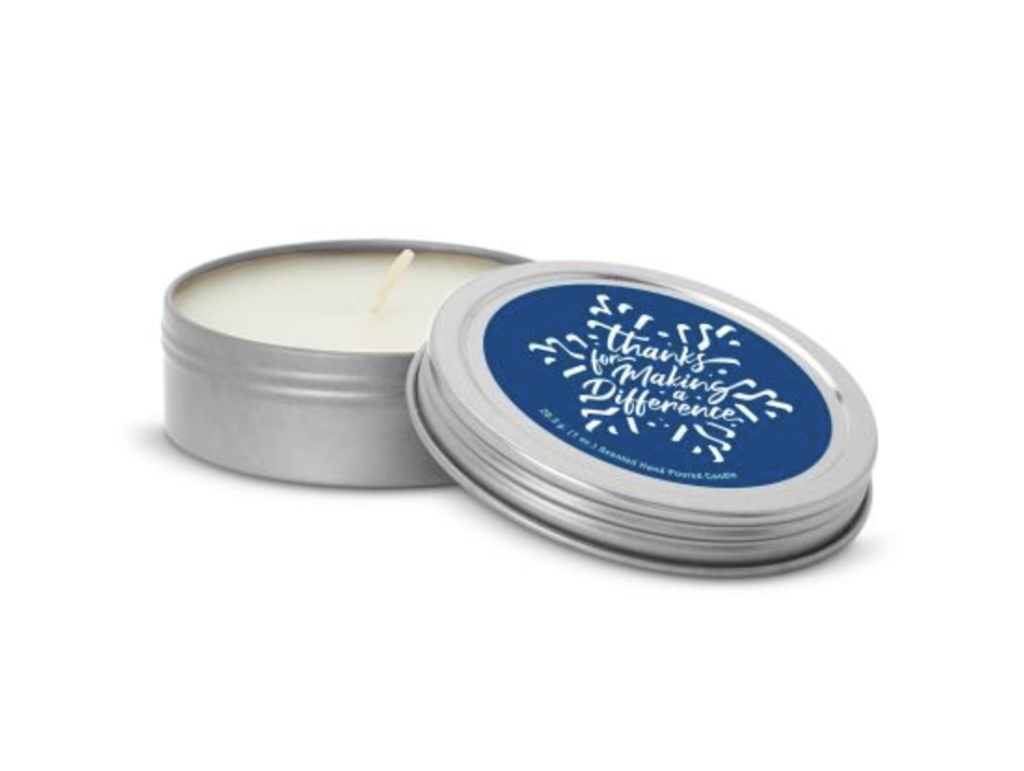 Not everyone is a fan of candles, but if you have an employee who is, this is an awesome, thoughtful gift. Available in two different tin colors and with your choice of inspirational messages imprinted on the top of the tin, it's a great gift that's sure to bring a smile.
If none of the gift ideas we just talked about jumped out at you as being perfect for your employees, not to worry! Just spend some time browsing our full collection and you're all but certain to find exactly what you're looking for!