Summer is rapidly approaching and if you're looking for fun summertime gifts to surprise your hardworking employees with, we've got you covered.  Below, you'll find a small selection of the possibilities you'll find on our website.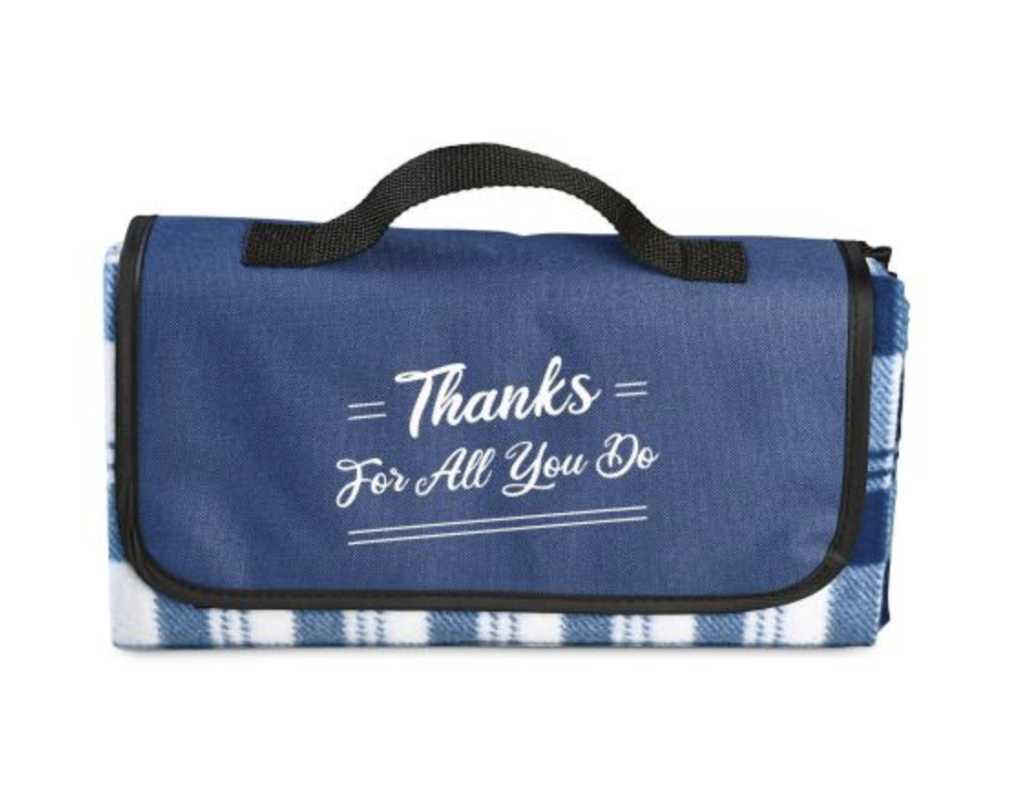 This gorgeous picnic blanket measures 47" x 52" and folds up to a compact 12" x 6.3" making it easy to transport. It boasts a handle for even more convenient transport and a water-resistant back. Best of all, it comes with your choice of two different stock messages or, at your preference, you can add a totally custom message to personalize your gift.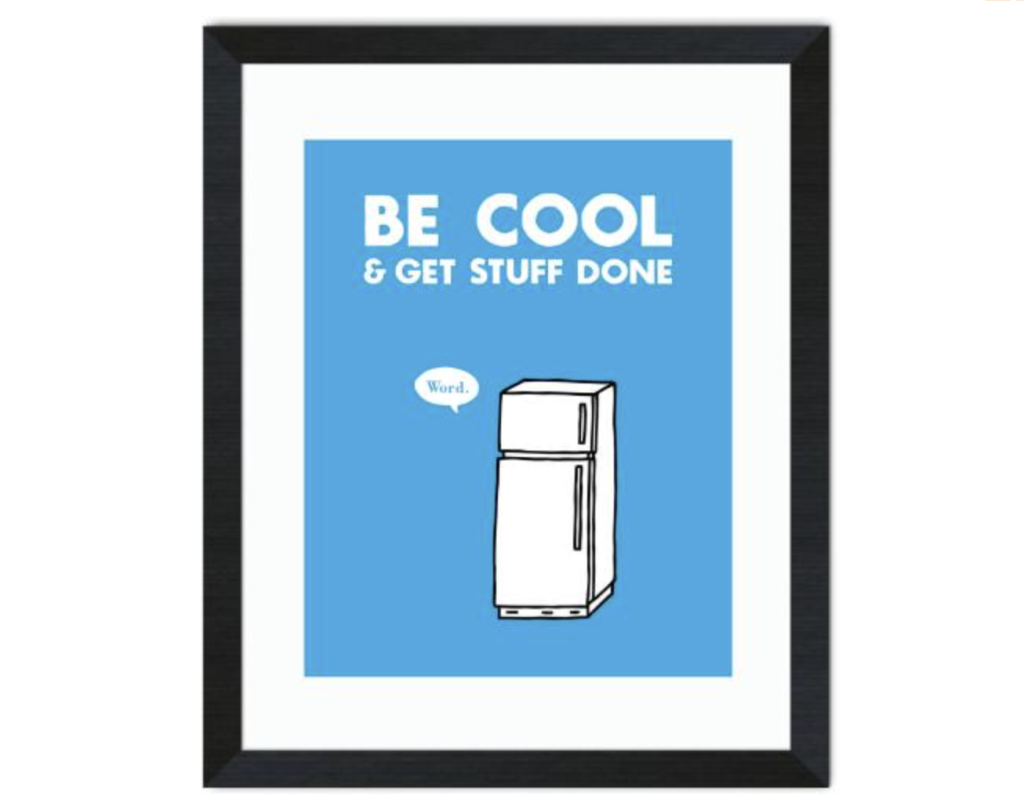 While this fun piece of inspirational art won't actually do anything to help you beat the heat, it is quirky enough to keep your staff motivated and lift everyone's spirits. This one in particular features a refrigerator, along with the phrase "Be cool & get stuff done!"
All of the prints in this category are available in three different styles. You can order yours either:
As an unframed 8"x10" print
Or an 11" x 14" black wooden frame with a white accent mat
Or a 12" x 15" print, wood-mounted, gloss finish with a reverse bevel accent
Whichever option you choose, it's a gift sure to be appreciated, or, you can buy it for the office as a whole so everyone can enjoy it!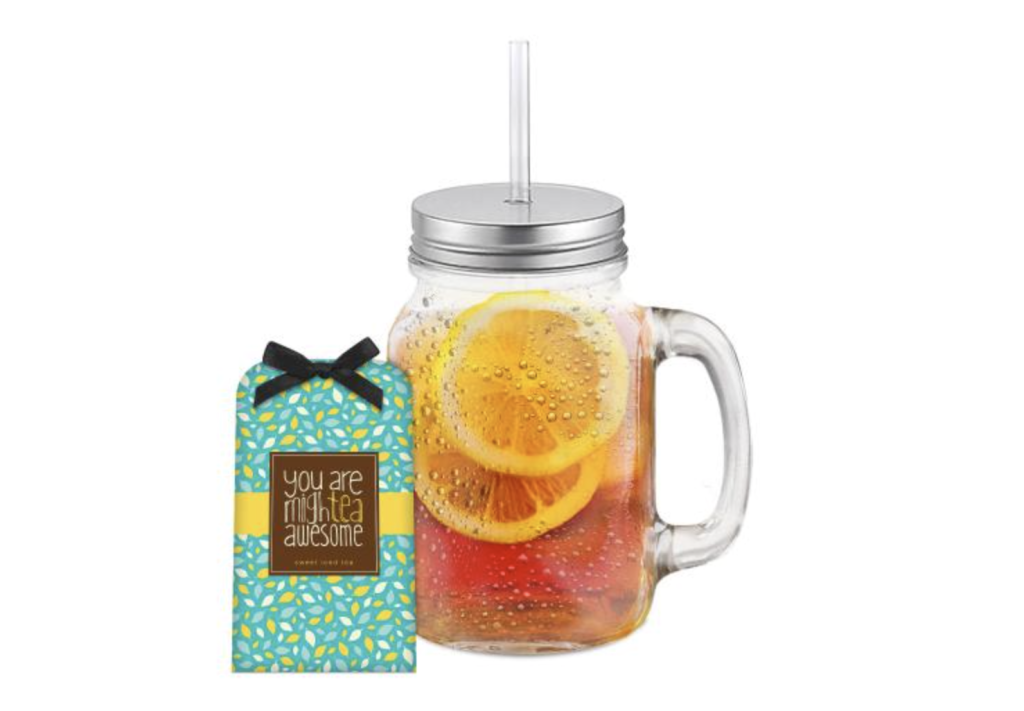 Gift sets are all the rage this year and our sweet iced tea set is one of our best sellers.
If you order one (or more!) of these modestly priced sets, you'll be able to choose either lemonade or sweet iced tea drink mix (1 8-ounce drink packet), paired with a 20-ounce glass jar with a lid and a straw. It's the perfect way to beat that summertime heat and is a gift guaranteed to bring a smile.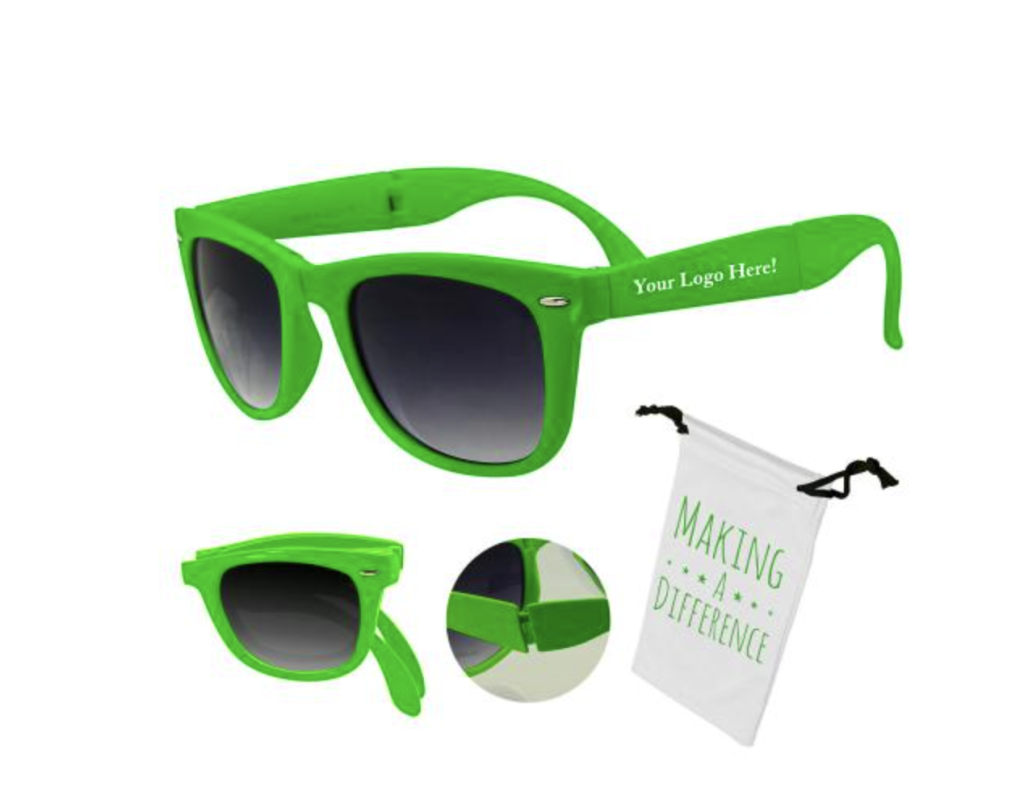 If you're looking for something that's both fun and affordable, you can't go wrong with our fldable frames.
They boast UV400 lenses and each pair comes with a microfiber travel pouch to keep your groovy shades clean, safe, and dirt free. The carrying case bears the phrase "Making a Difference," and there's room for your company's logo on the earpiece of the glasses.
If you'd like to have a custom message added to the carrying case in preference to the default message, you can absolutely do that. This is a great gift to ring in the summer with!
If none of the gift ideas we just talked about are exactly what you're looking for, not to worry. Just spend some time browsing the full collection on our website and you're sure to find the perfect gifts for everyone who works for you!