Summertime is in full swing and if you've got a mid-summer reward and recognition event planned at your firm, you may be in the market for some fun new gifts. If that's the position you find yourself in, we've got you covered. Check out some of our newest additions.
The Awesome to the Core Jelly Belly Stress Reliever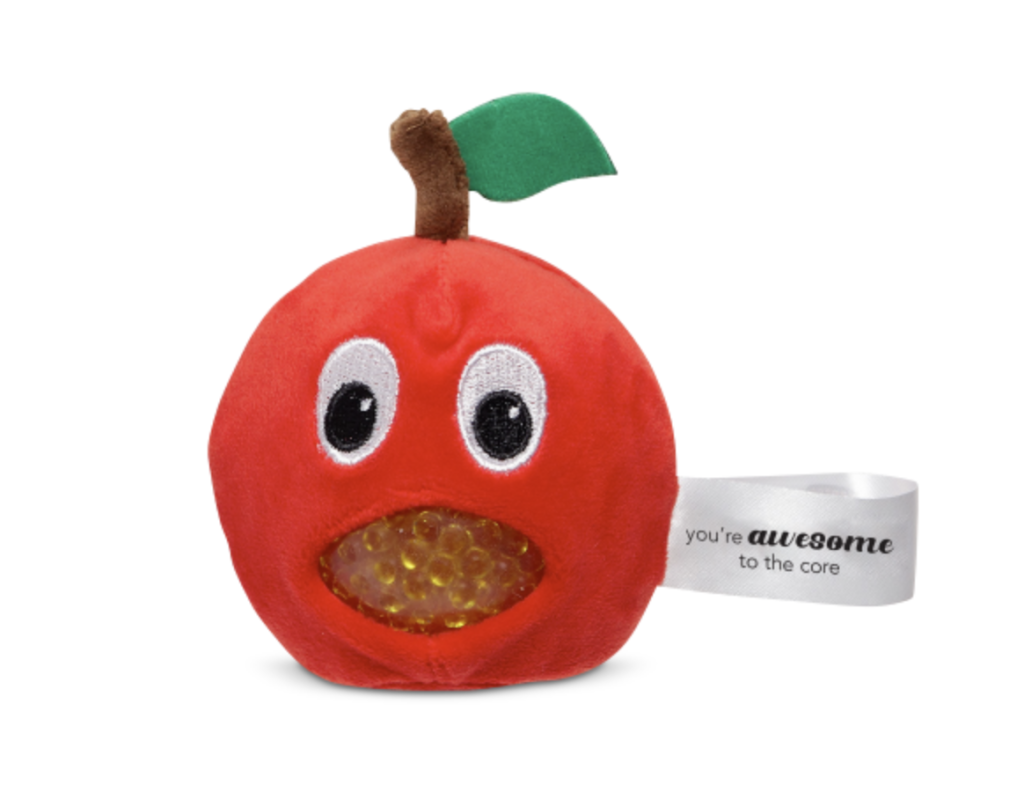 These fun, gel-filled stress relievers come in a variety of styles, but our favorite has got to be the "Awesome to the Core" apple design. Bright red with wide open eyes and an open mouth that reveals the gel-filled capsules when you give it a squeeze, it's fun, funny, and sure to be a conversation starter. Best of all, these are incredibly inexpensive so if you're on a budget, you can get one for every member of your team and still likely have money left over.
The Teamwork Dream Work Moderno Messenger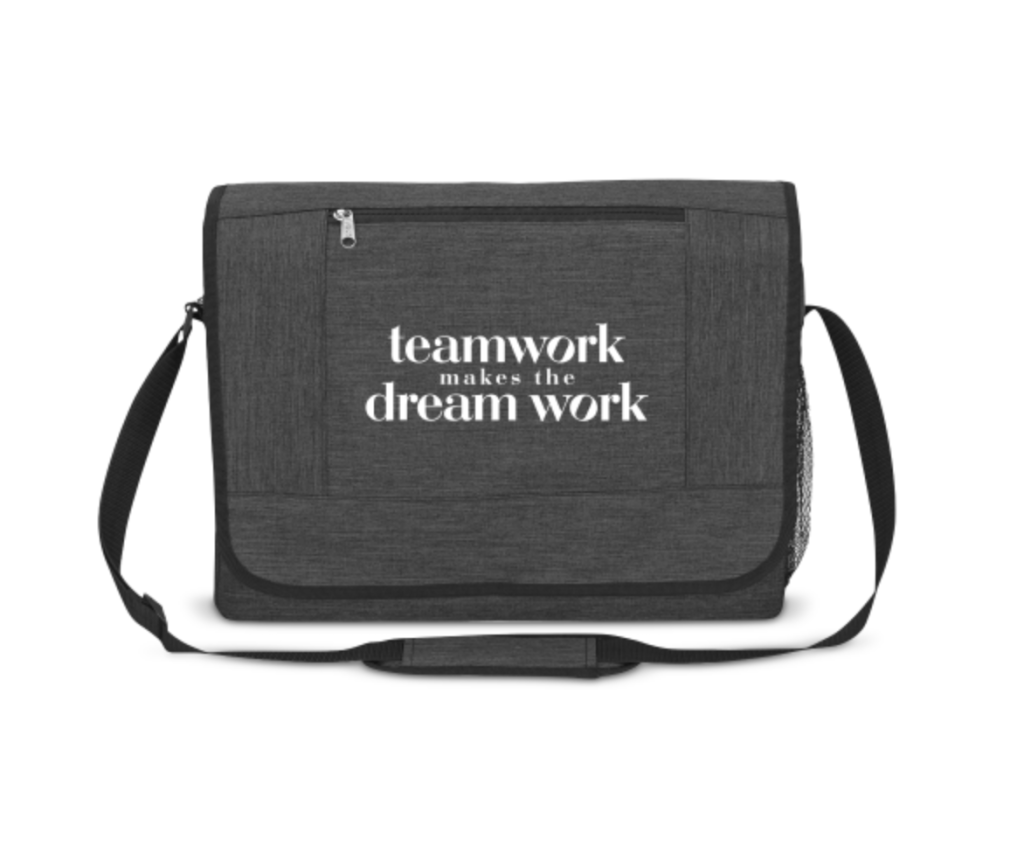 We've got a number of products in our new Moderno line. The thing they all share in common is the fact that they all boast sleek, modern styling, having been designed for members of the modern workforce.
This messenger bag features an adjustable padded shoulder strap and a roomy main compartment big enough to hold a wide range of work related supplies, while the zippered pocket is roomy enough to hold your keys, wallet, and other incidentals. Emblazoned on the front of the bag is the message "Teamwork Makes the Dream Work."
It's a great gift and a good combination of fun and practical.
The Making A Difference Moderno 20oz Stainless Mug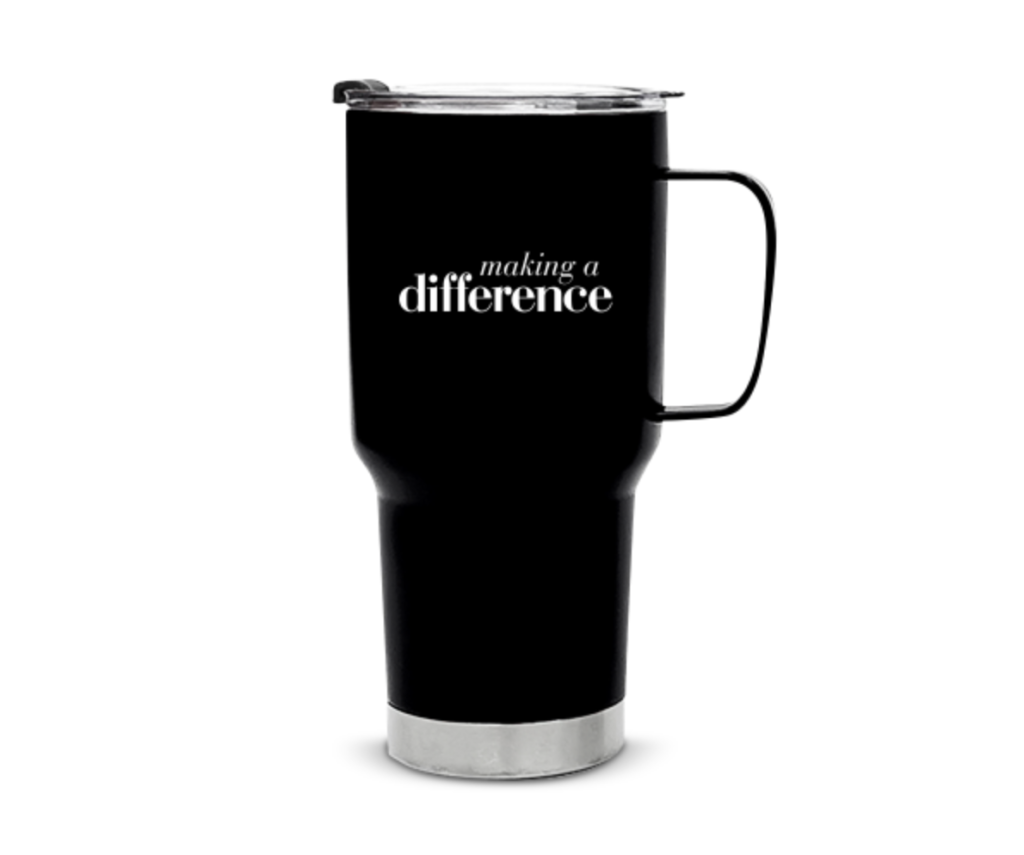 Moving to the purely practical, this handy stainless steel mug is another product from our Moderno line. Black and silver, the mug boasts an impressive twenty-ounce capacity and solid stainless steel construction, it's the perfect mug to keep your hot drinks piping hot and your cold drinks delightfully cold.
It also sports the phrase "Making a difference" on it, which can be substituted for a custom message at your preference. Another superb, low cost option your employees are sure to appreciate.
The Thanks For All You Do Sweet Supplies Gift Box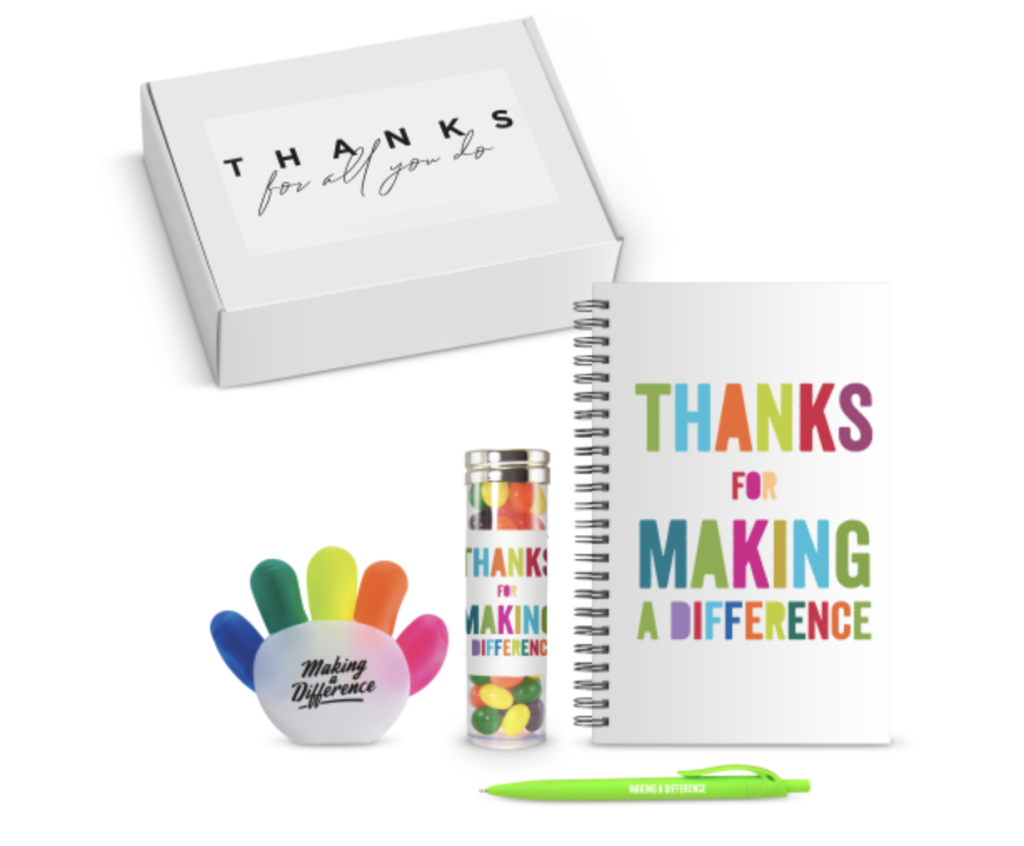 With a significant percentage of the American workforce still working from home, gift sets have increased wildly in their popularity and this one is sure to become incredibly popular. It features:
A spiral notebook with seventy lined pages, measuring 8.5" x 5.5"
A highlighter set offered in the shape of a hand with five fingers, each one being a differently colored highlighter
A rubberized click-action pen
And a 4.75" tube, filled with a colorful assortment of jelly beans
Rare is the person who doesn't love jelly beans, and this gift set offers a little bit of everything. It's a great mix of fun and practical and given the bright, primary colors that are a key aspect of the design, it's sure to bring smiles and liven up the work space.
The Working Growing Succeeding Eco Journal and Mug Set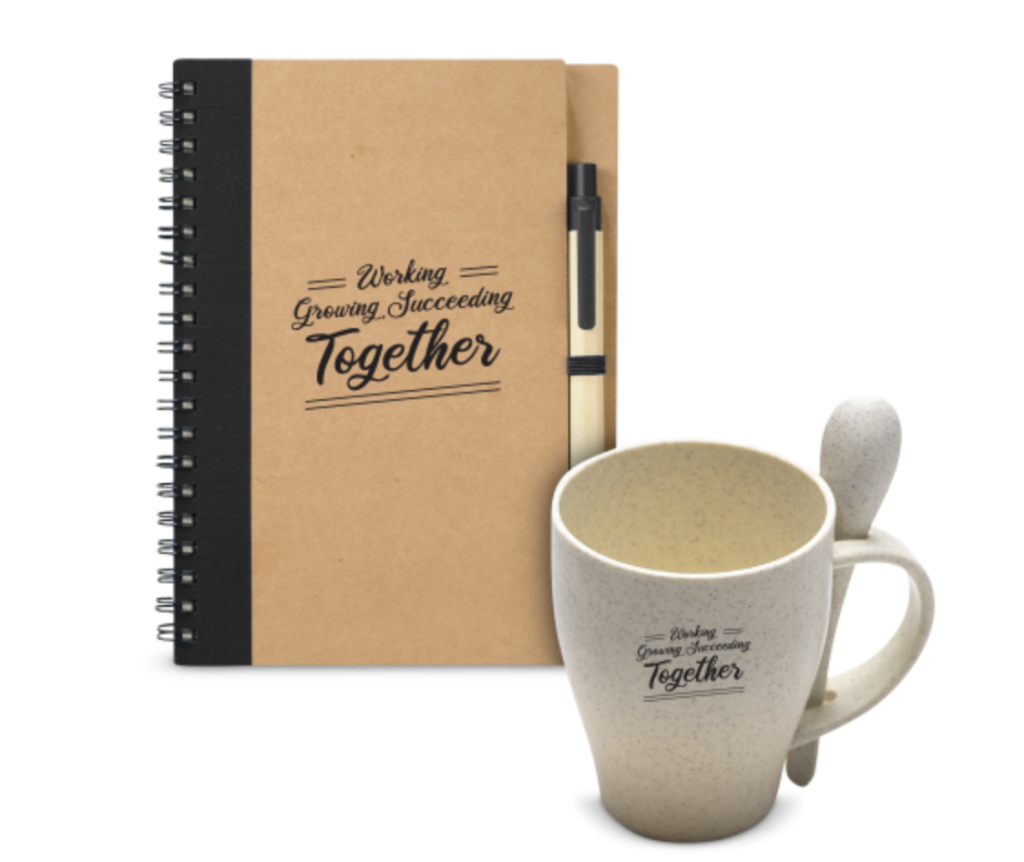 This is a smaller, less elaborate gift set than the one we just talked about, designed to appeal to a different sort of employee. Boasting the inspirational phrase "Working, Growing, Succeeding Together," this set features an eco friendly 12 ounce mug with a matching spoon and an equally eco friendly sixty-page spiral notebook with a matching ballpoint pen. A superb option for anyone who's passionate about recycling.
If none of the gift ideas we just talked about are exactly what you're looking for, not to worry. Just spend some time browsing our truly vast complete collection and you're sure to find exactly what you're looking for!