Over the past few years, there has been a vast migration, with legions of employees working from home. Some employers are looking into ways of coaxing their employees back into the office, but those efforts have had mixed results so far.
If you're one of the business owners who would love to see an increasing percentage of your employees migrating back to the office, or if you're simply looking for a way to liven up your office décor, may we recommend some of our fantastic inspirational art?
We're constantly adding to our collection and we've got such a wide range of options available that you're sure to find something perfect for you, no matter what your budget is. Here are a few great options to consider:
The Be the Change Inspirational Art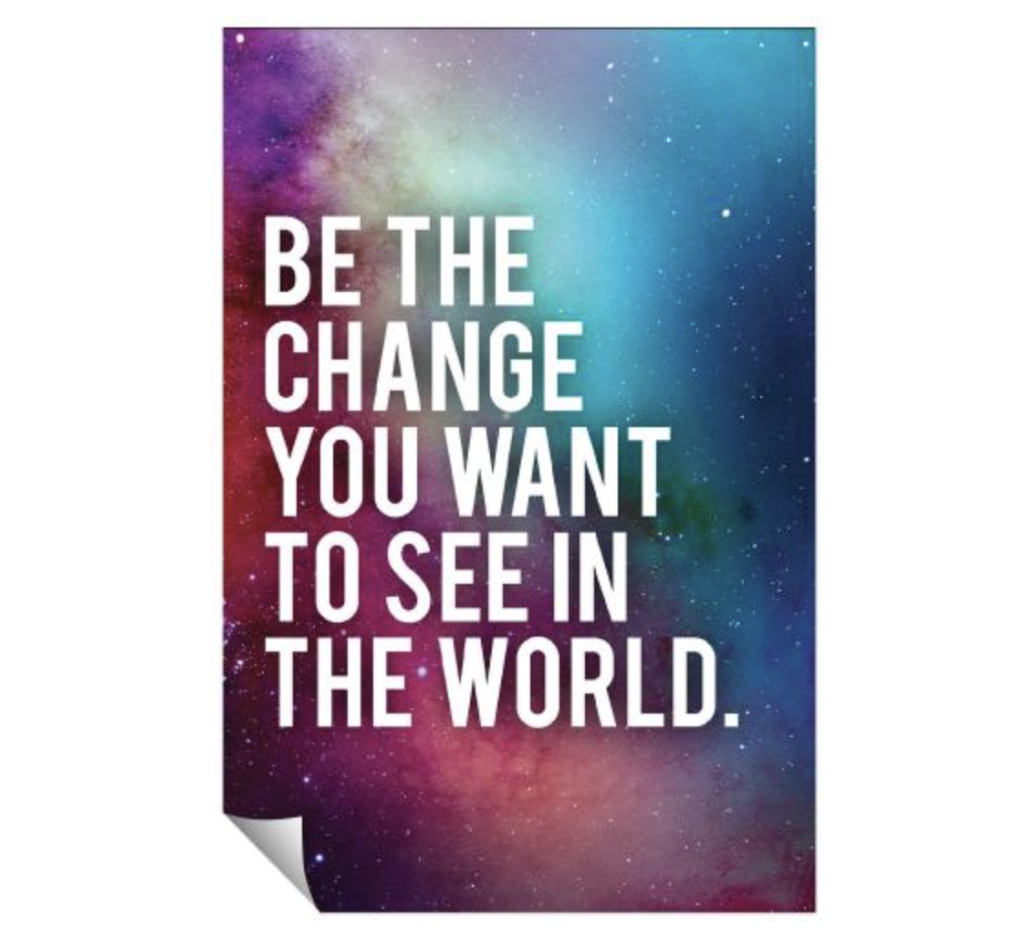 This beautiful print measures 32" x 48" and features a starfield that includes a cloud of stellar gas, with the words "Be the change you want to see in the world" featured prominently on it. The image is a striking one, and interesting enough to keep the viewer's attention independent of the phrase. A great option for most any office.
Positive Attitude Inspirational Art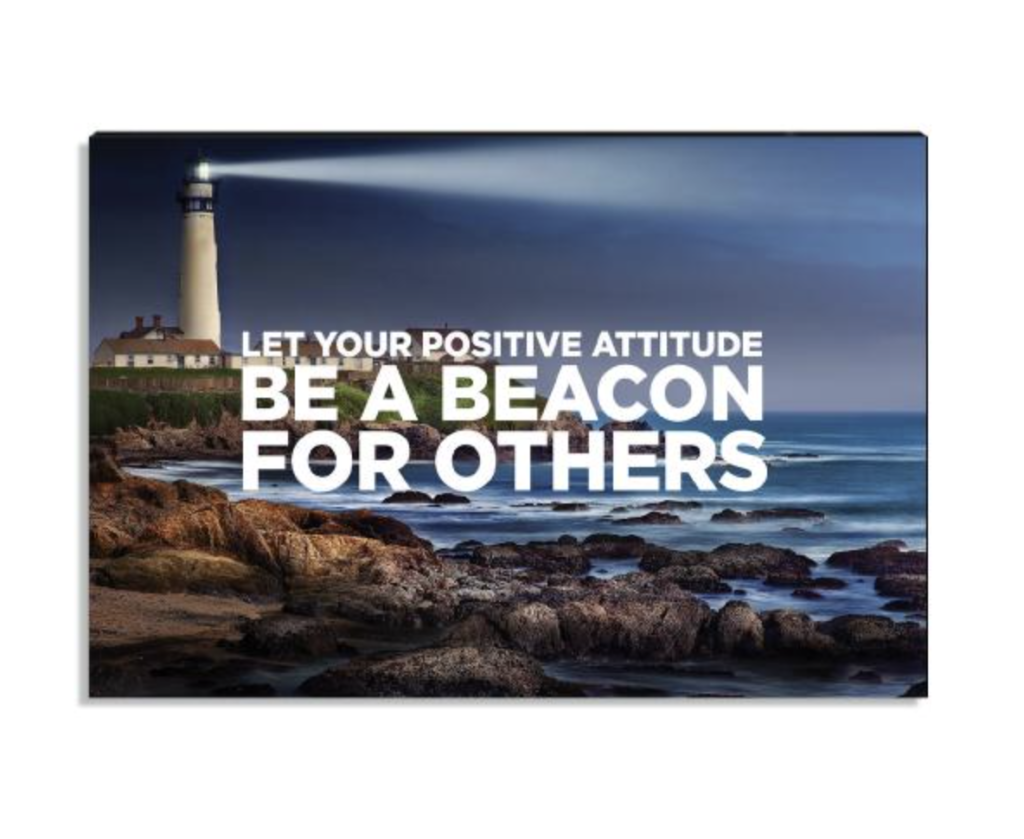 This jaw-dropping print features a lighthouse with its powerful light stabbing out into a dusky sky to ward approaching ships away from the rocky shore. Accompanying the image are the words "Let your positive attitude be a beacon for others."
An inspiring image paired with an equally inspiring message, this print measures 24" x 36."
Slay the Day Inspirational Art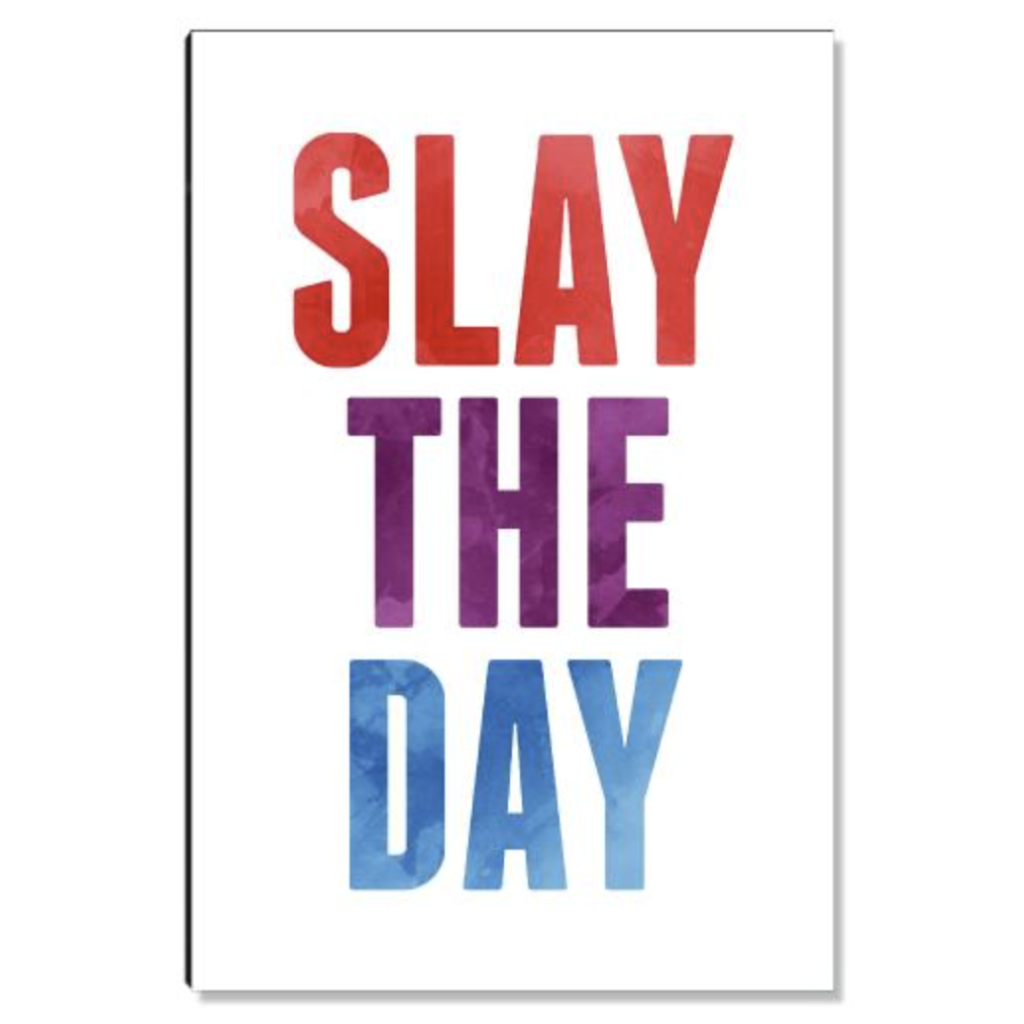 On the fun, lighthearted side, there's our "Slay the Day" print. A plain white background with each word displayed in a different color (red, purple and blue). This print measures 24" x 36."
Teamwork Wins Inspirational Art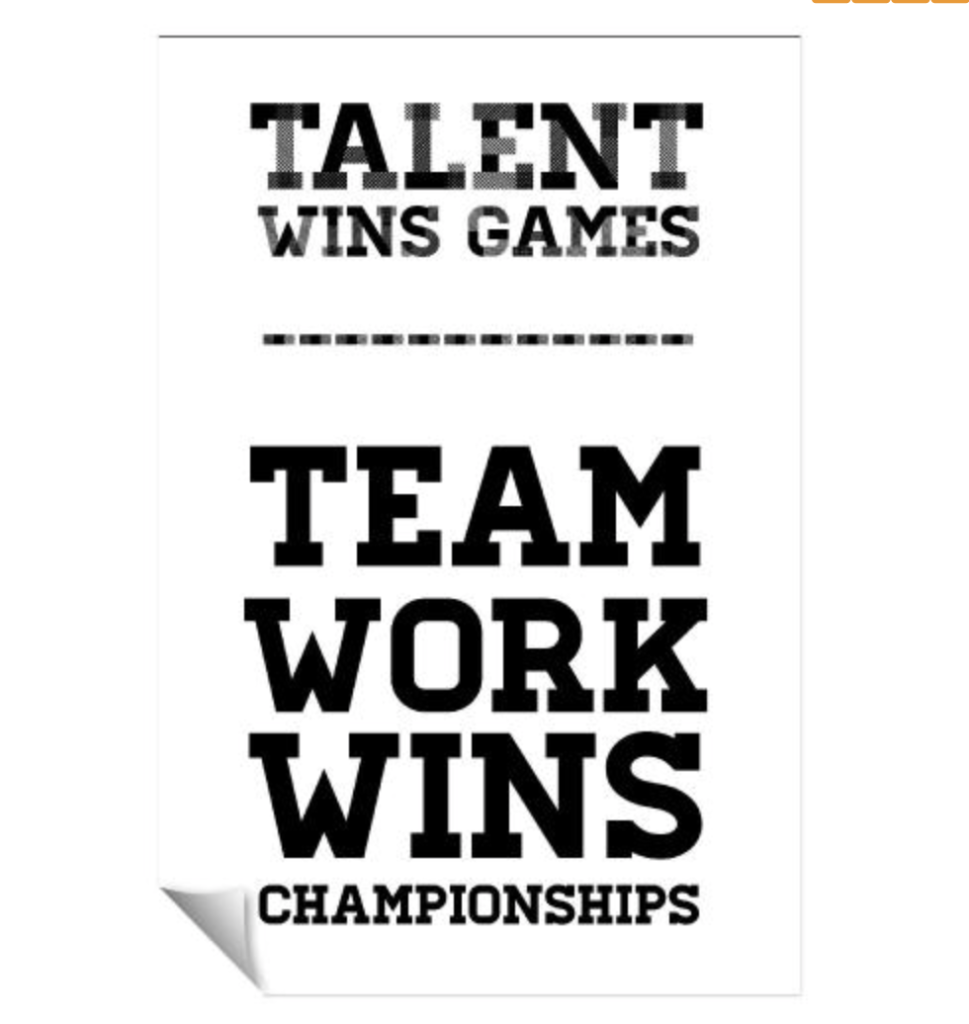 This print dispenses with arresting images and sticks just with the text, which reads: "Talent wins games. Teamwork wins championships." So true! This is a great print that's sure to keep your team inspired, even when the going gets tough.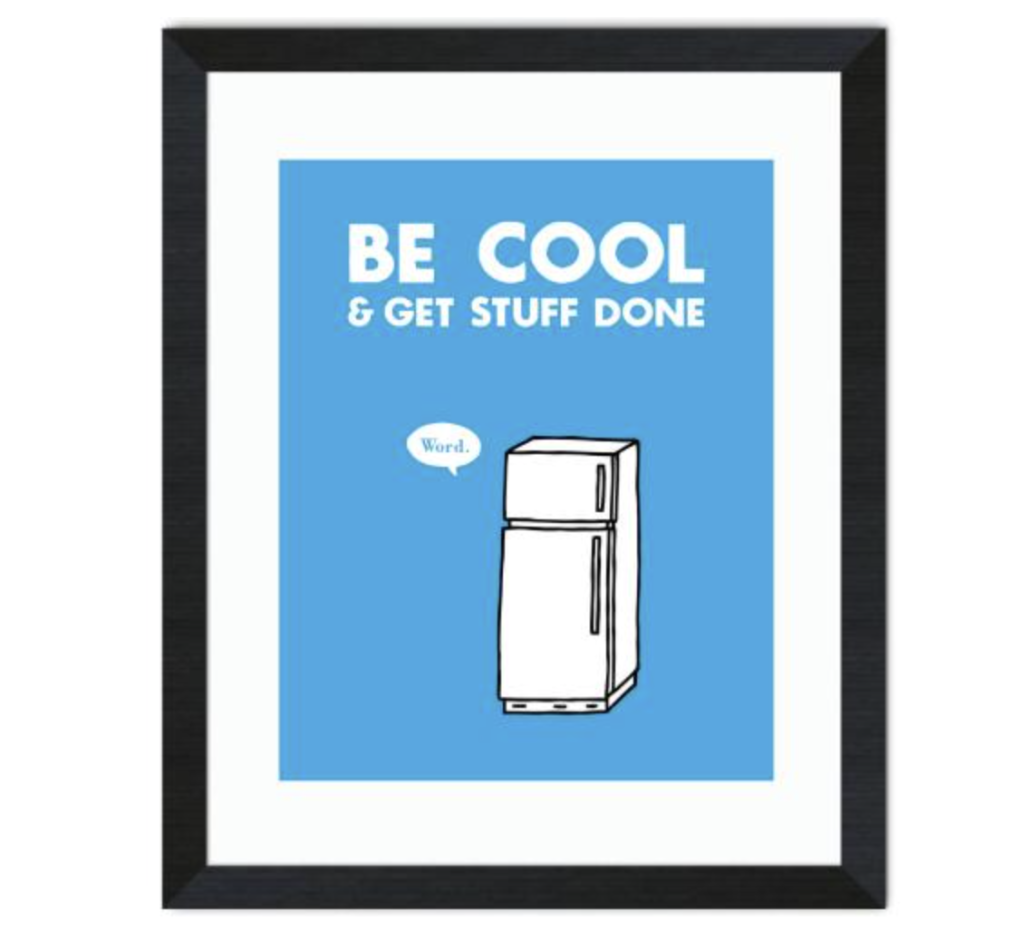 A fun, quirky piece that features a refrigerator, with the words "Be cool and get stuff done." Unlike the other prints we've mentioned, you can get this one unframed as an 8" x 10" print, or framed in a black wood frame, in which case the print will measure 11" x 14." If neither of those are what you want, you can get a matted and framed version which measures 12" x 15."
With the exception of the last piece of art we mentioned, you can order any of the above in your choice of four different framing options, and if none of the prints we've talked about here are exactly what you're looking for, be sure to spend some time browsing our full collection and you're sure to find something that's perfect for your office!