If you've got big plans for the late summer and fall where your Employee Recognition Program is concerned, now is a great time to stock up on gifts and awards for your hardworking employees.
If you're struggling to come up with ideas, know that we are constantly expanding our product line, so there's always something new to see on our site. Here's a quick preview of some of our newest arrivals.
The Rockstar at Work Eye Poppin' Pal Stress Reliever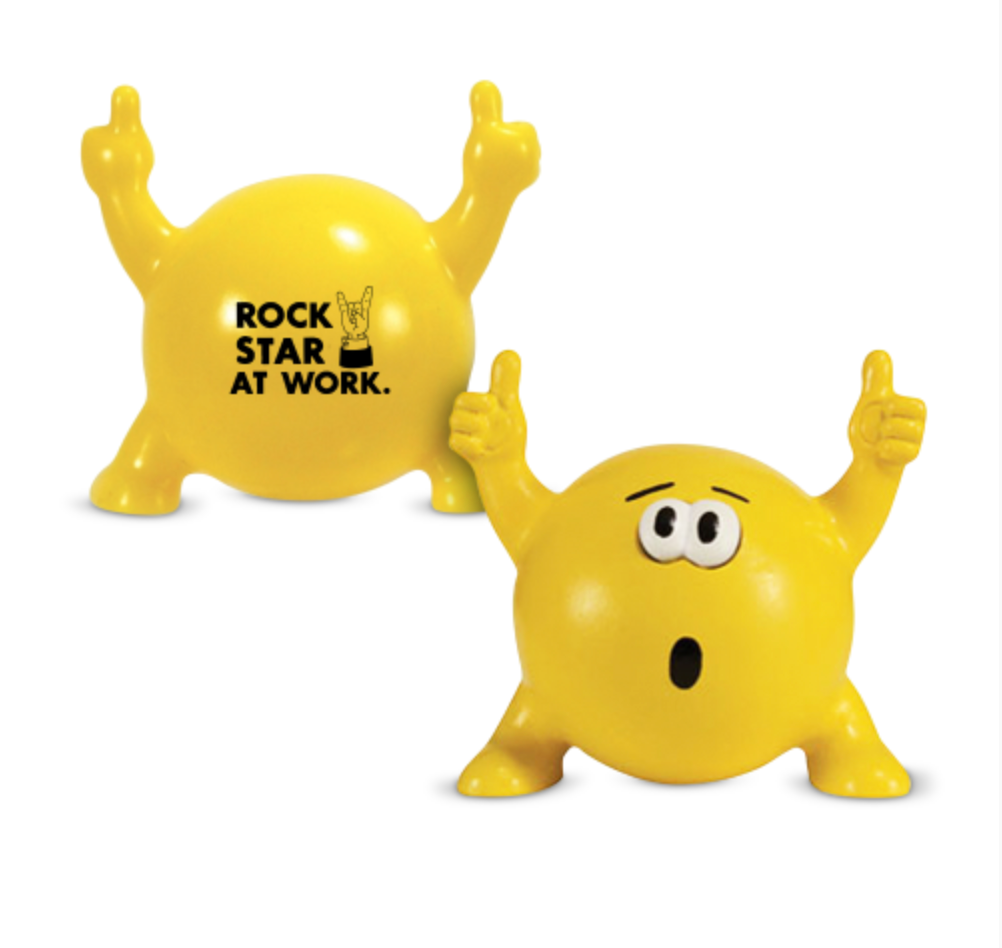 This cute, squeezable stress reliever is sure to be appreciated and is a guaranteed conversation starter wherever it is on display. A ball with eyes and a mouth set in a hilarious expression, sporting stubby legs and arms raised high, the little stress reliever has the words "Rockstar at Work" printed on it. A fantastic, low cost gift that might be just what you're looking for.
The Making A Difference Moderno Messenger Value Tech Set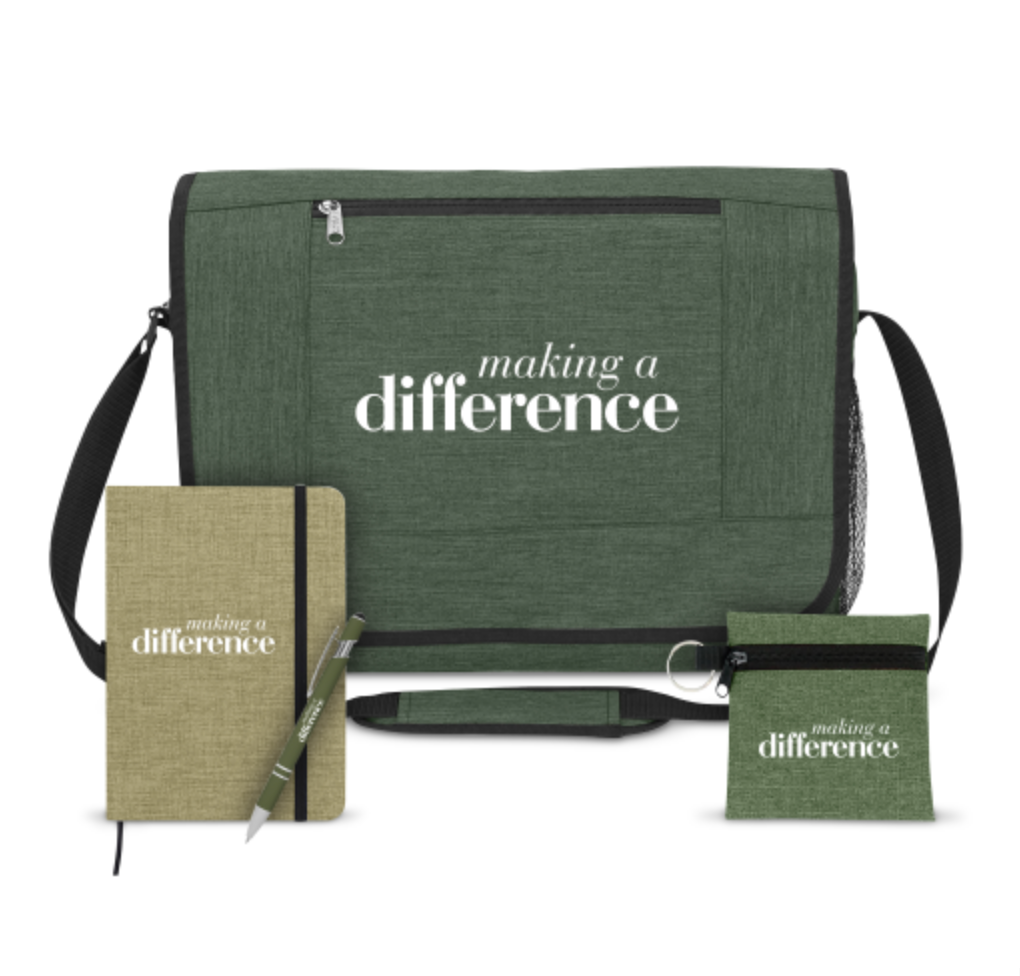 Gift sets are all the rage this year, and this one is an excellent option. The set includes the Moderno Messenger, which is a small bag that measures 4.5" x 16" x 11" and features a shoulder strap, side mesh pocket and roomy zippered main compartment.
Accompanying the bag, you'll also find a plunger-action pen with a stylus and black ink, a journal with a fabric cover containing 80 lined pages, a ribbon bookmark, belly band and an elastic pen loop, plus a 3-in-1 USB cable set you can use to keep your favorite devices fully charged.
It's an attractive, stylish gift set that comes emblazoned with the phrase "Making A Difference," and is a great gift for your hard-working employees.
The It Takes Teamwork Eco Journal and Mug Set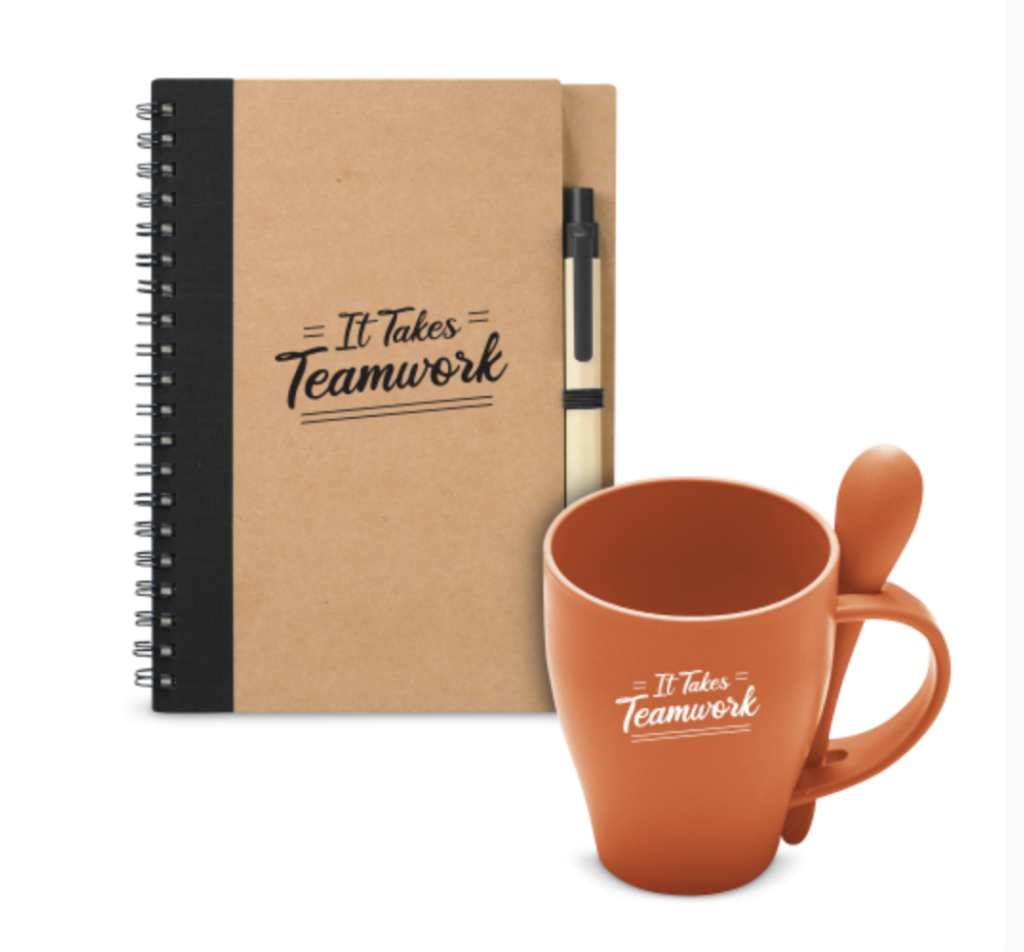 This is another handy gift set that's sure to bring a smile. Bearing the phrase "It Takes Teamwork" this gift set includes an Eco-Spooner mug, which is made from plant-based materials, sports a 12-ounce capacity and comes with a matching spoon.
Paired with that is a notebook containing sixty lined pages with a matching pen, both made from recycled materials. If your company strives to be environmentally friendly, this is a fantastic, thoughtful gift option.
The Thanks for All You Do Blossom Cork Mug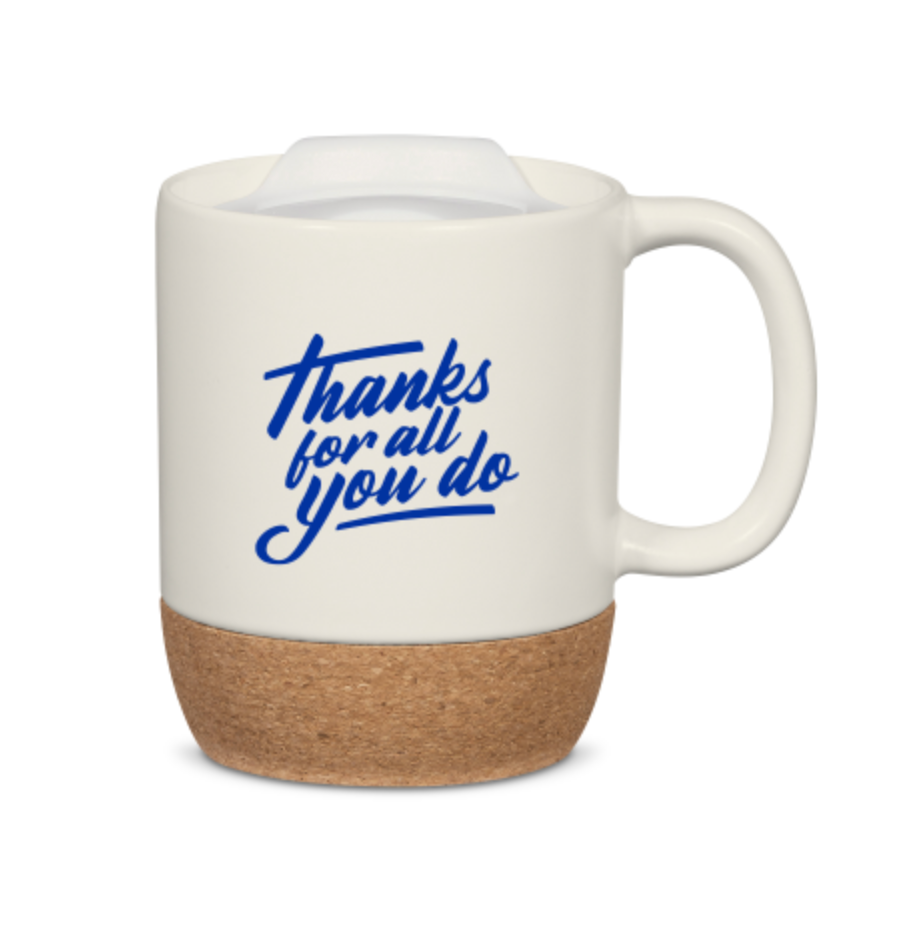 Another attractive mug option, this one has a generous 14-ounce capacity made mostly of ceramic, but with a sturdy cork base and a spill-resistant lid with a sliding closure. It has the message "Thanks for All You Do" emblazoned on it to provide a bit of inspiration and a pop of color.
The Thanks For All You Do Ceramic Pot Succulent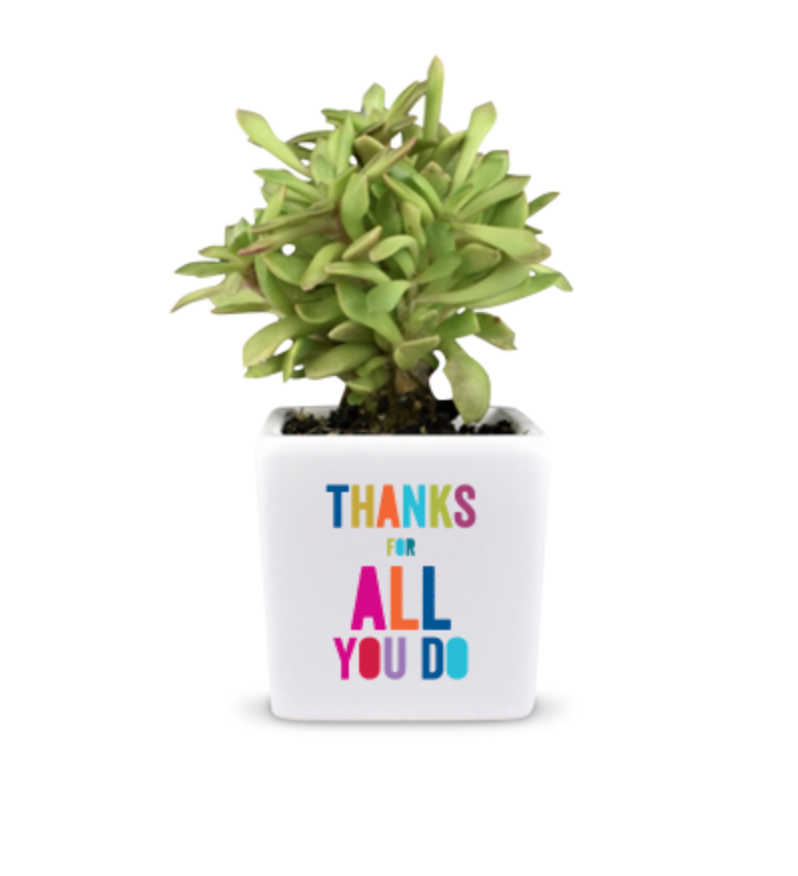 Finally, if you've got a plant lover working for you, the "Thanks For All You Do" ceramic pot succulent is a stellar gift option. You get the container itself, plus a randomly selected succulent, which will add a splash of color to any desk, bringing a bit of the great outdoors inside.
If you didn't find the perfect gift in this short preview, not to worry, this is just the tip of the iceberg. Spend some time browsing our complete collection and you're sure to find exactly the gifts you're looking for, for all your star employees.