Autumn is officially here and if you're looking for some fantastic gift ideas for your recognition and rewards program, we've got you covered.  Below, you'll find a small selection of our latest arrivals:
The Making A Difference Autumn Harvest Gift Box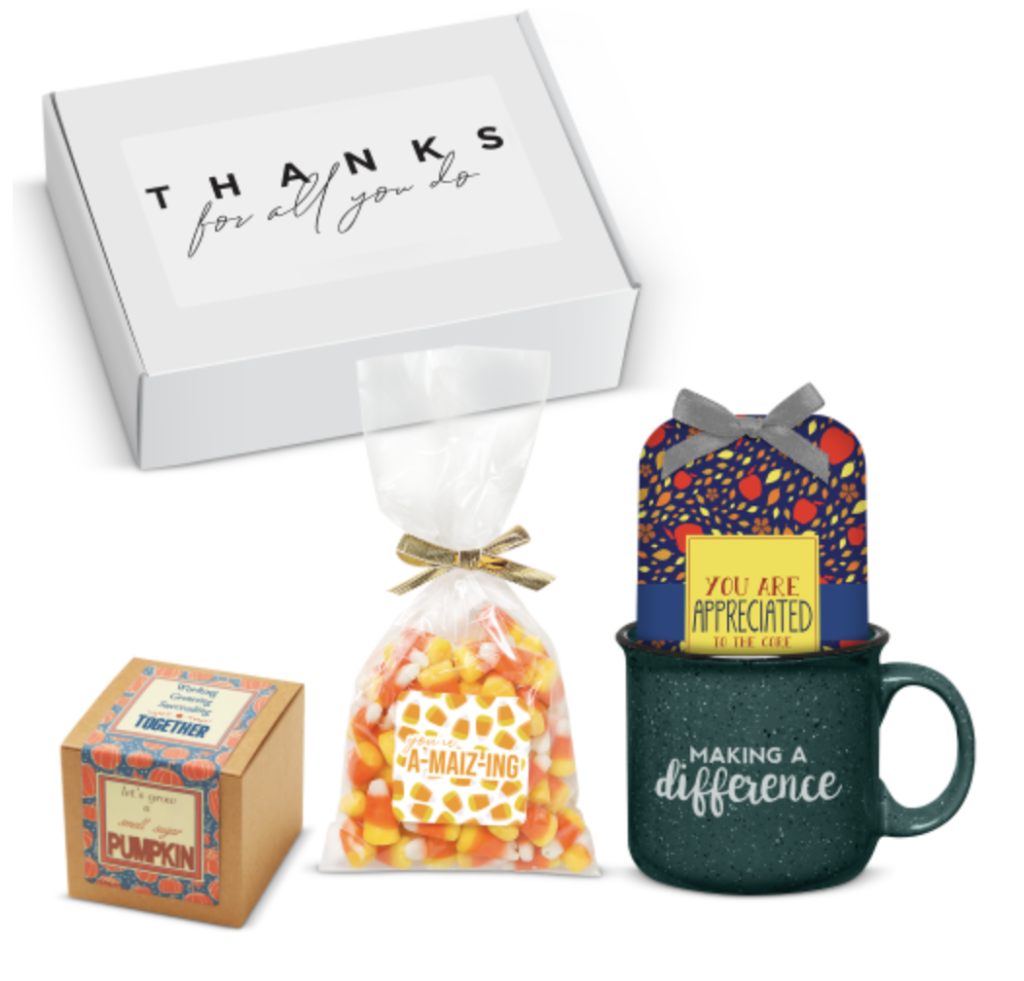 Gift sets are all the rage this year and this one packs a tremendous amount of value into a relatively small package. It includes:
A 15 ounce Camp Mug
A Pumpkin Growing Kit
One pack of Apple Cider Mix
And a 5oz package of candy corn
It's the perfect gift for the season, and even better, if you'd prefer some other motivational message, you can select from three variants and you've got the option of adding your company's logo. With a little bit of everything on offer, this is a versatile gift idea that will be appreciated by almost anyone.
The Essential Part Mug and Journal Set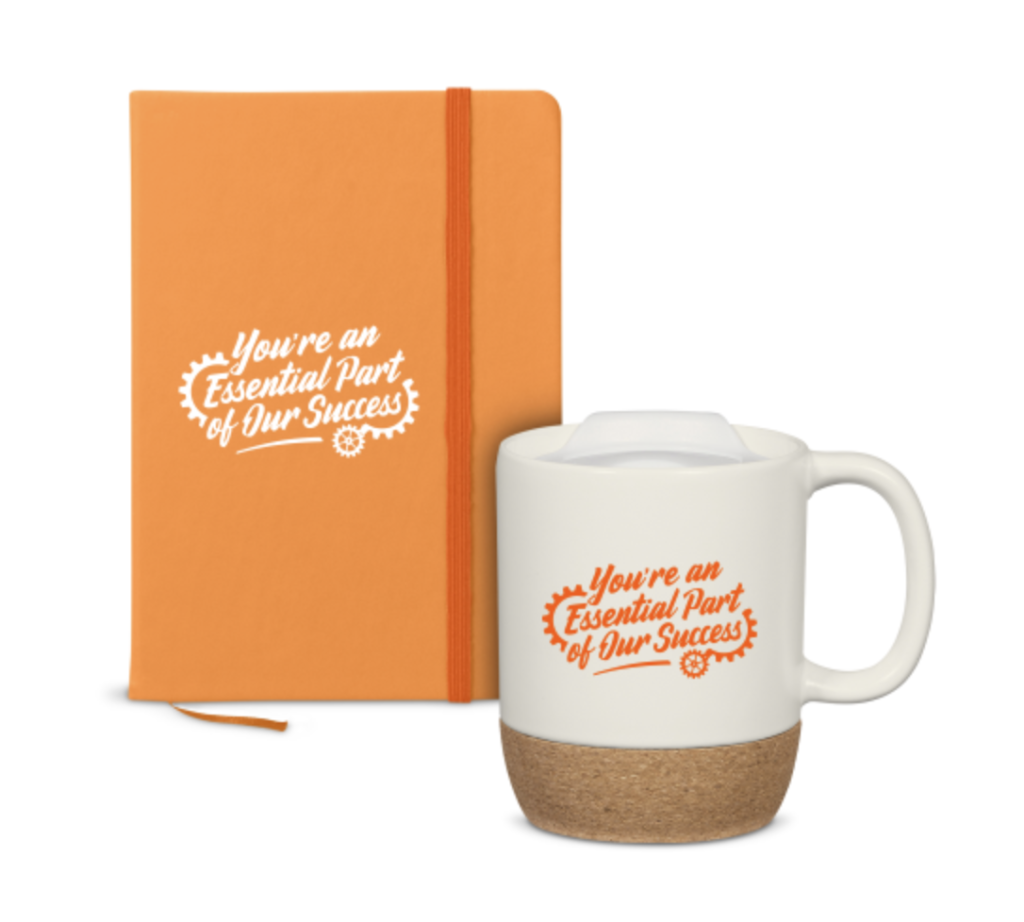 Part of our Blossom Line, this set includes a 14 ounce Blossom Cork ceramic mug with a cork base and a matching 80-page lined notebook. A practical gift that's sure to bring a smile, and if you have an employee on your team who prefers writing things down versus taking notes electronically, this gift option is sure to please.
The Working Growing Succeeding Kraft Pumpkin Planter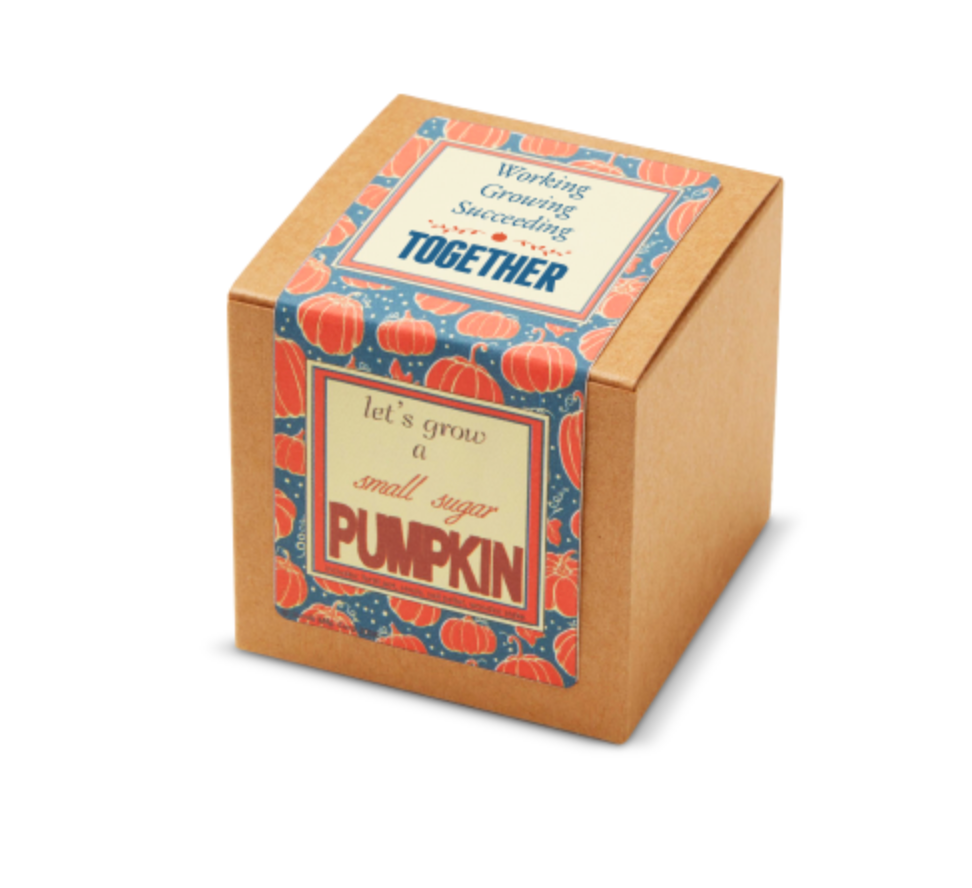 If you're on a budget and you love green, growing things then our "Working, Growing, Succeeding Kraft Pumpkin Planter" might be just what you're looking for. The box contains everything you need to grow a small sugar pumpkin, including a biodegradable pot, seeds, a soil pod and a wooden stake.
Note that the pumpkins this plant produces are quite small, so even if your employees don't have a lot of extra space, this shouldn't cause any issues.
The Thanks For All You Do Slate Cheese Board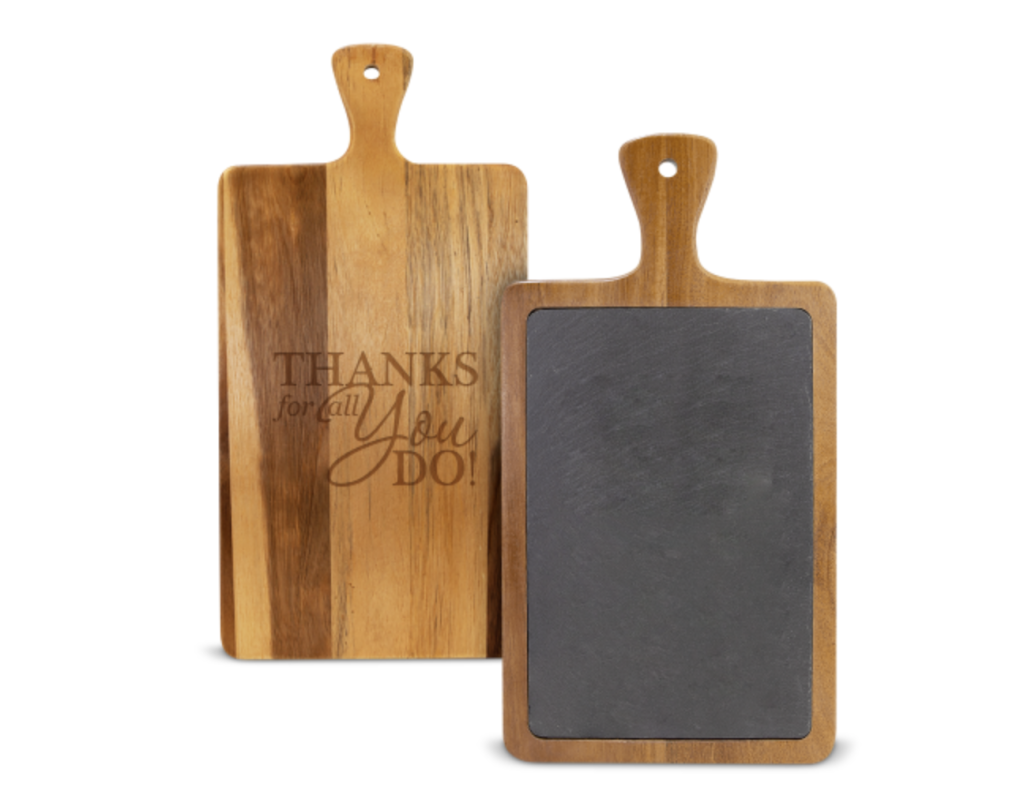 If you've got a wine and cheese lover in your employee, these handsome cheese boards make the perfect autumn gift! Each one can be customized with messages of appreciation or your company's logo, and is crafted from durable acacia wood. A truly unforgettable gift!
The Working With You Is A Gift S'mores and More Fire Pit Gift Box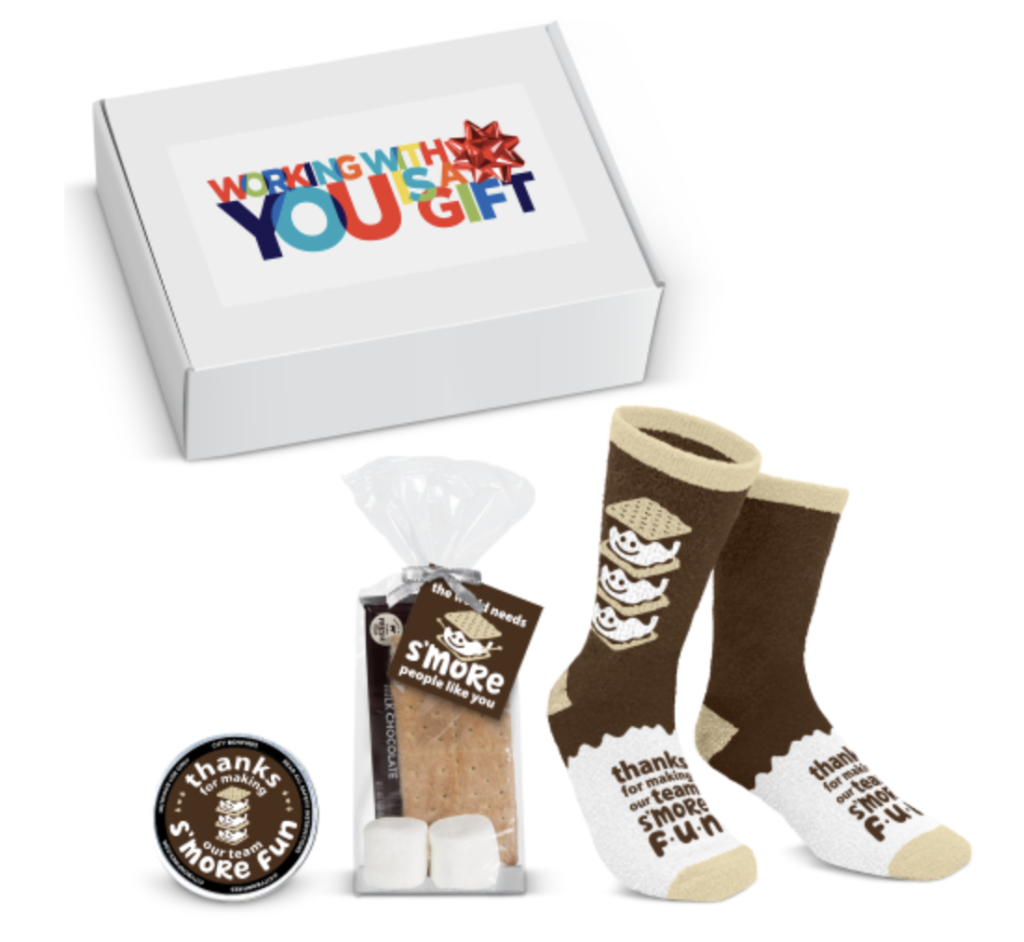 This gift set is rapidly becoming one of our best sellers, because few things say "autumn" better than S'mores. This gift set has a little bit of everything, and comes with:
1 pair of S'mores fuzzy socks (one size fits most!)
1 portable fire pit
1 S'mores kit, which includes a full-sized Hershey's milk chocolate bar, 2 marshmallows and
2 full-sized graham crackers
If you have someone on your team whose idea of a perfect, brisk autumn evening is sitting by the fire with friends, snacking on S'mores, then this is an ideal gift option, and sure to be appreciated.
If none of the ideas presented above were exactly what you were looking for, not to worry.  Just spend some time checking out our full collection and you're sure to find the perfect gift, no matter your budget!