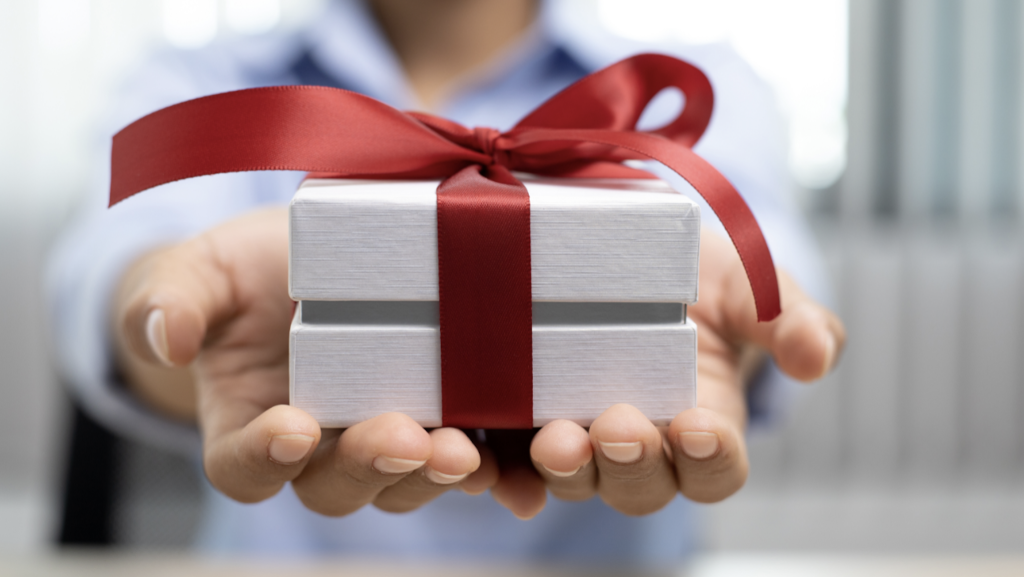 Tis the season for gift-giving! Even if you don't yet have a Rewards and Recognition program established at your company yet, odds are good that you plan on buying gifts or small tokens of appreciation for your employees as part of the Holiday celebrations. If so, and if you're struggling to come up with great gift ideas, we can help with that!
A quick visit to our website will reveal the presence of a "Gifts and Rewards" tab with a number of different categories beneath it. One of those categories is "Holiday Gifts," which has a total of five sub-headings beneath it. We'd recommend beginning your search there, and just below, we'll provide more details about what you'll find beneath each of those five sub-categories.
Our "New for 2024" category is something of a catchall, containing a broad assortment of items from warm, fuzzy socks to small plants that employees can keep on their desks, to day planners and notebooks, and more!
If you're already pretty familiar with our product line and are specifically wanting to zero in on the newest additions, this is the place to check out first!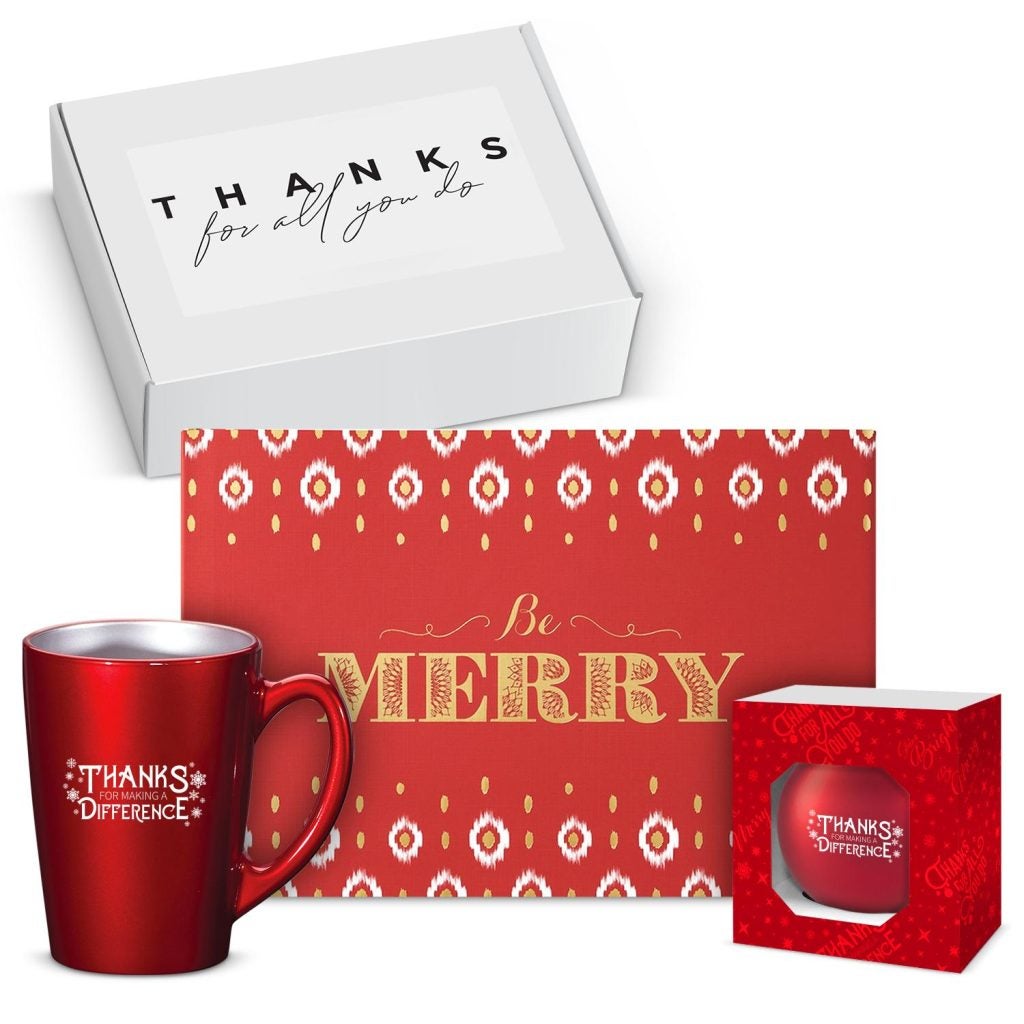 Gift sets were all the rage during the pandemic, and even now, they remain incredibly popular. Here, you'll find a wide range of gift sets that suit all tastes, preferences and budget, including:
Practical gift sets that focus on work-specific items like totes, notebooks, pens, and the like
Candy-oriented gift sets that offer a variety of sweet treats
Cozy gift sets that offer warm, fuzzy blankets paired with other creature comforts
Tech-related gift sets that include wireless speakers, charging cables, and more!
We've got something for everyone in this category.
Whether you're looking for a fantastic coffee mug, soup bowl, or insulated tumbler, we've got you covered in this section. The selection is staggering and you'll find some incredible values here that will make memorable, practical, cost-effective gifts.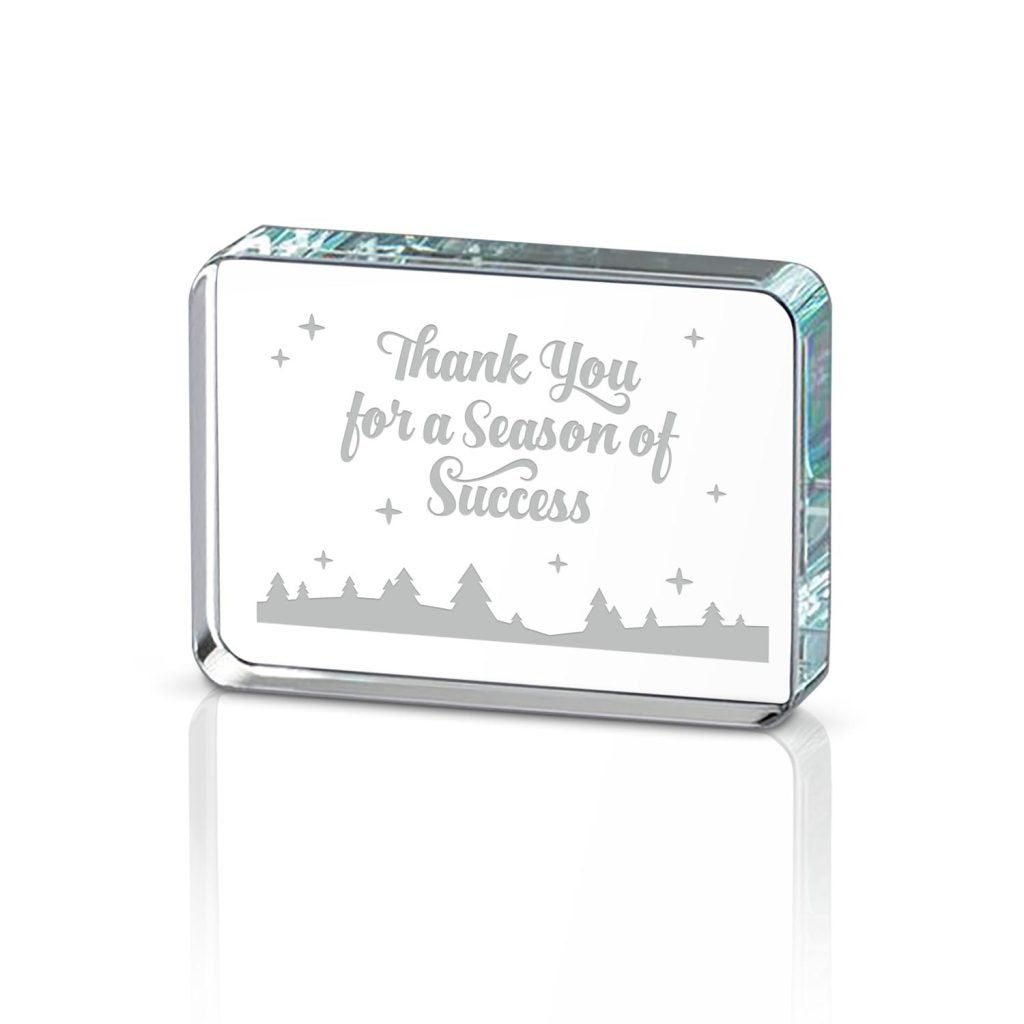 Personalized gifts really take gift-giving to the next level and show that you know your employees as people, and not just "folks who work for you." These can be incredibly impactful, meaningful gifts and again, you'll find a wide range of product offerings here to suit every taste, preference or budget.
Whether you're looking for a wine bottle with a custom label, a personalized scented candle, a beautiful paperweight or anything in between, we've got you covered.
The Holiday season is famous for sweet treats and this section of our product listings very much follows in the footsteps of that tradition.
Whether you're interested in giving assorted jelly beans, chocolate, delicious drinks or drink mixes, S'mores or other candied goodness, you'll find it in this section.
Odds are excellent that you'll find exactly what you're looking for in one of the product categories we just talked about. In the event that you don't, however, if you spend some time browsing our complete collection, you're certain to find the perfect gift for every member of your team.
Happy shopping, and happy holidays!