It's Employee Appreciation Month, and if you're scratching your head trying to figure out what sorts of gifts to get your hard-working team to show them how much you appreciate their efforts, you are in luck!
We're constantly working to expand our product line and have added some great new products this month. Here's a quick overview to help give you some ideas that might be perfect for your employees.
The Above and Beyond Corporate Portfolio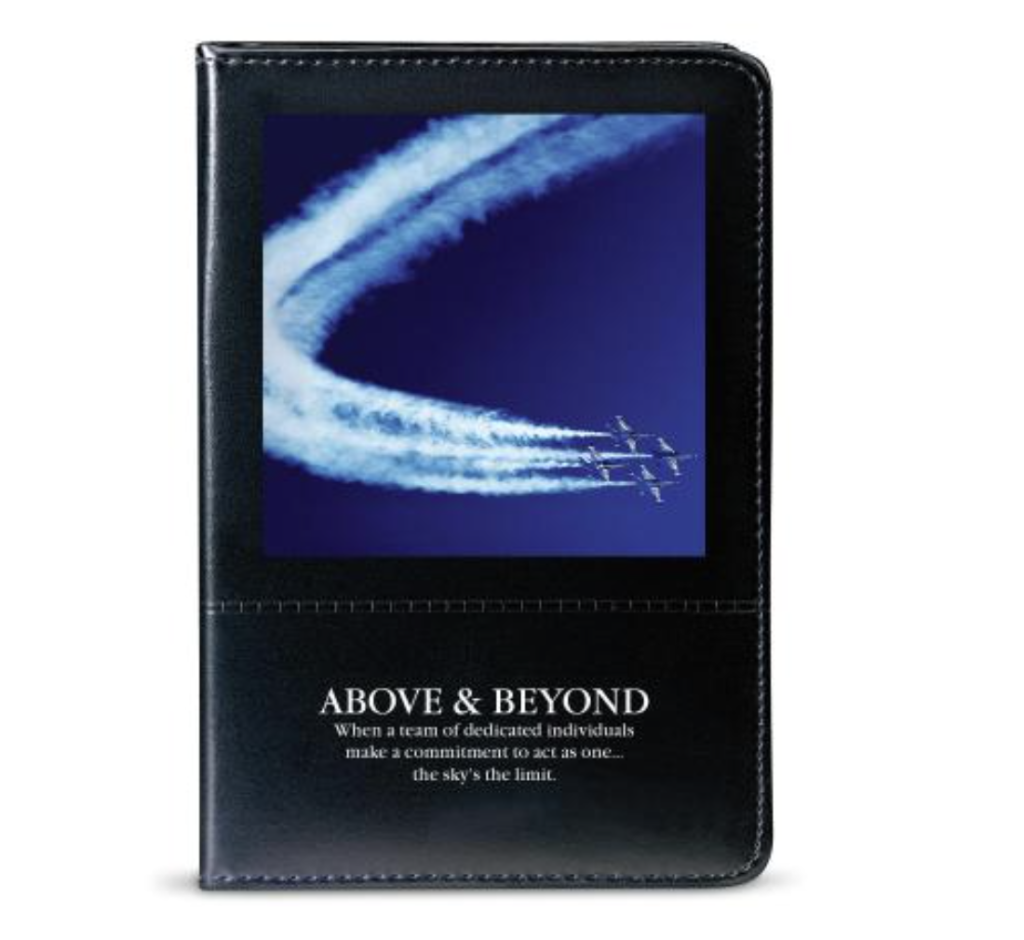 The Above and Beyond portfolio is both handsome and practical. We have merged artwork from our award-winning inspirational poster collection onto an attractive 9" x 6.5" zippable portfolio which contains a 5" x 8" lined notebook.
If you'd prefer different artwork, in addition to the "Above and Beyond" print, we offer this gift in a wide range of other image options, and as is the case with the vast majority of our products, these are customizable, allowing you the freedom to place your company's name, brand logo, or the recipient's name as you wish. A great gift that's sure to be valuable to just about anyone.
The Working, Growing Succeeding 12oz Eco Spooner Mug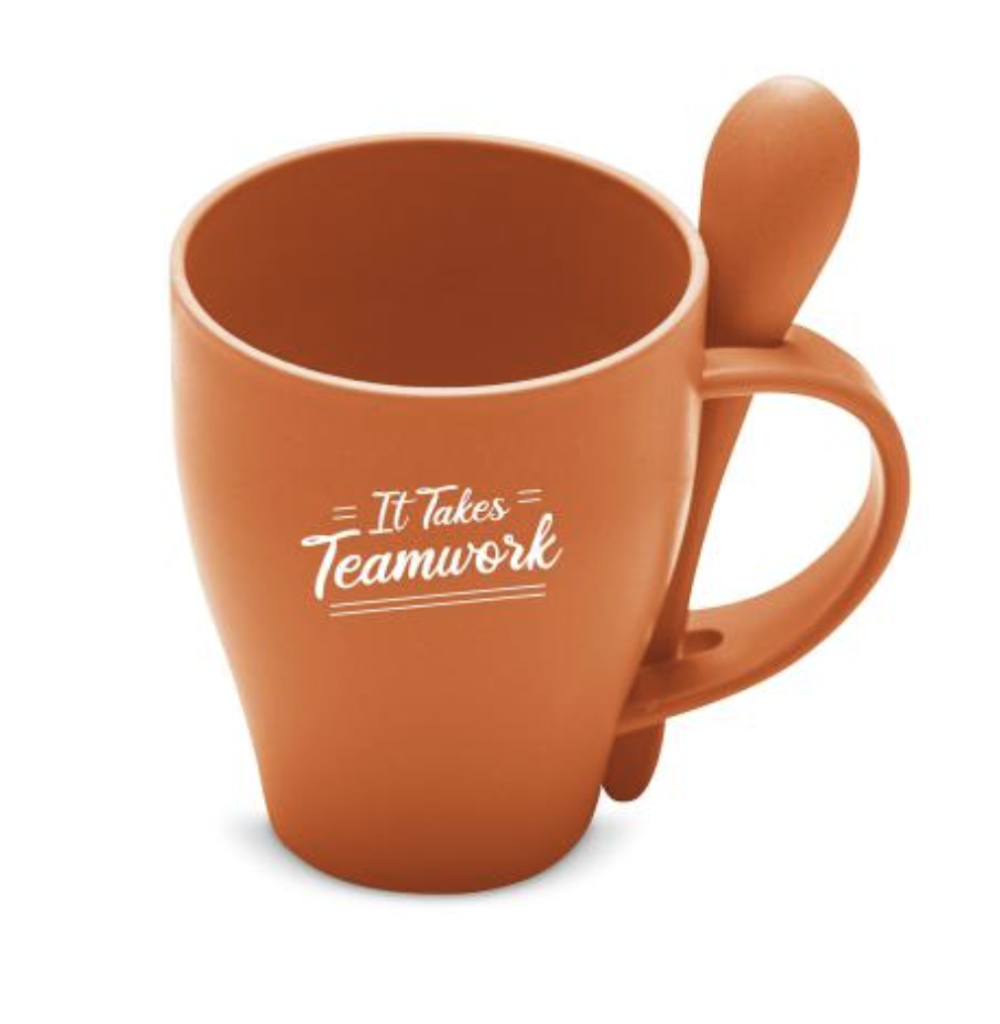 If you're looking for a gift that a team member could use regularly outside of work, these "eco spooner mugs" are a superb option. Not only are they made sustainably with plant-based materials, they're generously sized with a 12 ounce capacity and come complete with a handy spoon, making them the perfect way to enjoy soups and the like.
In addition to that, they're available in a wide range of colors and with additional stock message options, plus the ability to use your own, custom message if you prefer.
The Making A Difference Picnic Blanket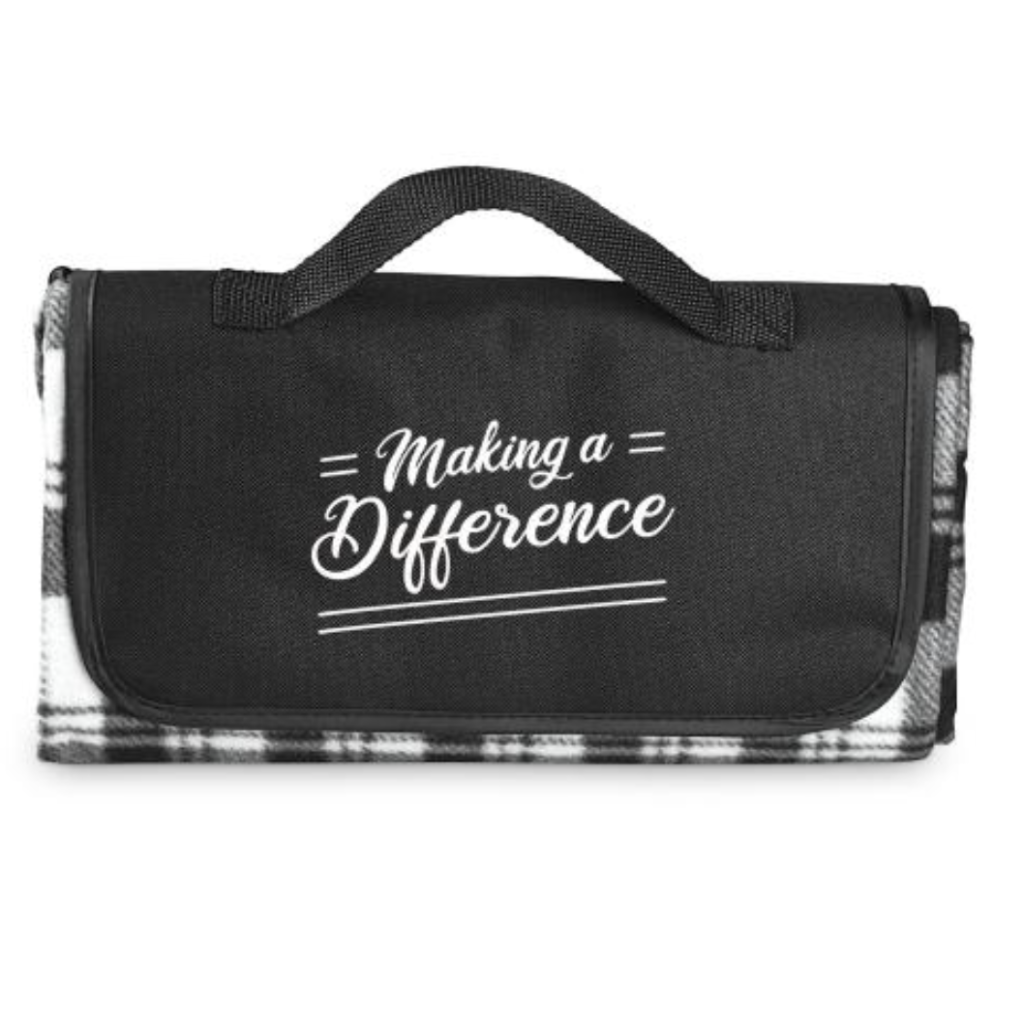 If you've got an employee working for you who enjoys the great outdoors, this 47" x 52" picnic blanket is another great gift option to consider. Not only does it boast a water-resistant backing, its also got a handle and folds down to just 12" x 6.3" when not in use.
You can order yours with either the "Making a Difference" message, the "Thanks for All you Do" message or a custom message of your own devising.
The Thanks for All You Do Moderno Active Tote Set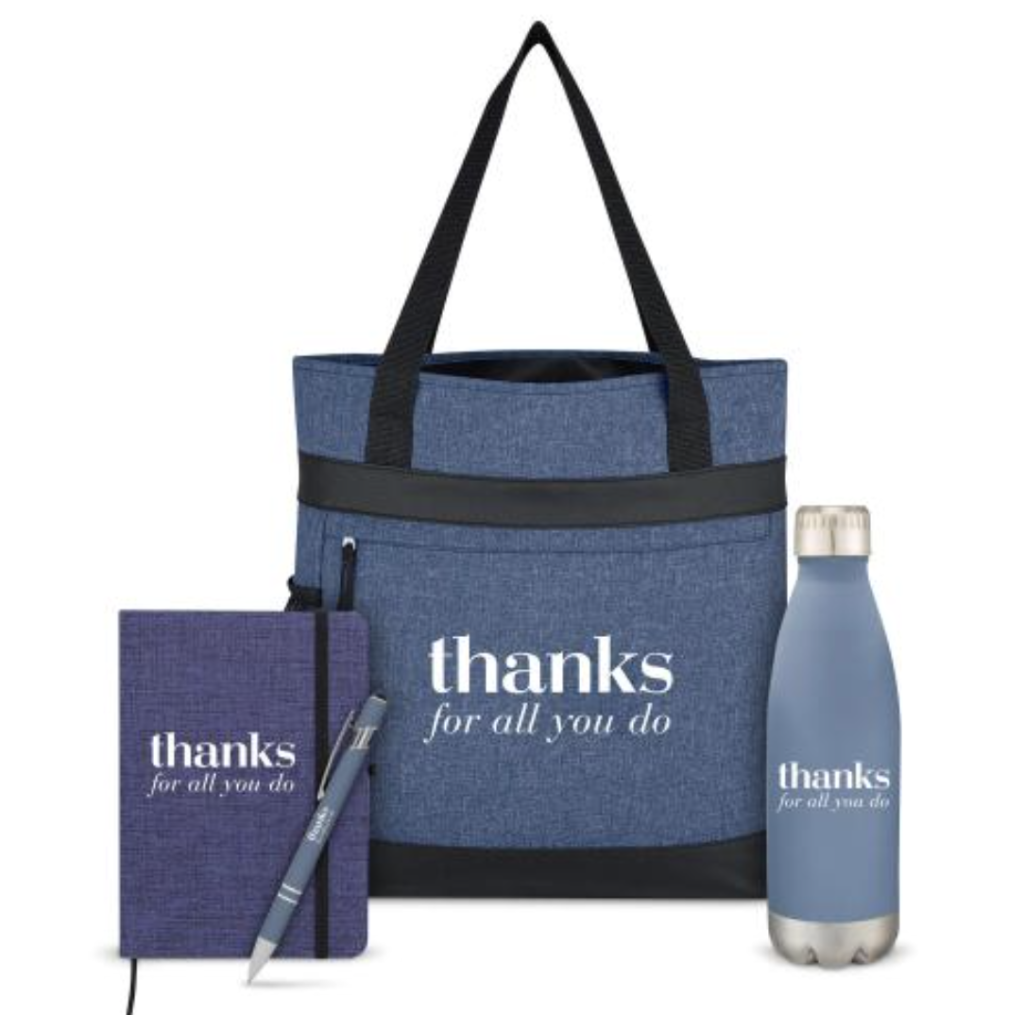 Gift sets soared in popularity during the pandemic and remain popular to this day. This particular set is sure to be appreciated. It contains:
The tote bag itself, with a zippered front pocket, a side mesh pocket and long 24.5" handles.
A journal with 80 lined pages a heathered cover, ribbon bookmark and an elastic pen loop and belly band.
A generously sized 16oz Satin Bottle with a double wall design that helps keep your hot drinks hot and your cold drinks ice cold for hours at a time
And a matching Satin pen, whose plunger acts as a stylus.
Don't miss out on this one!
The You Rock Jelly Belly Stress Reliever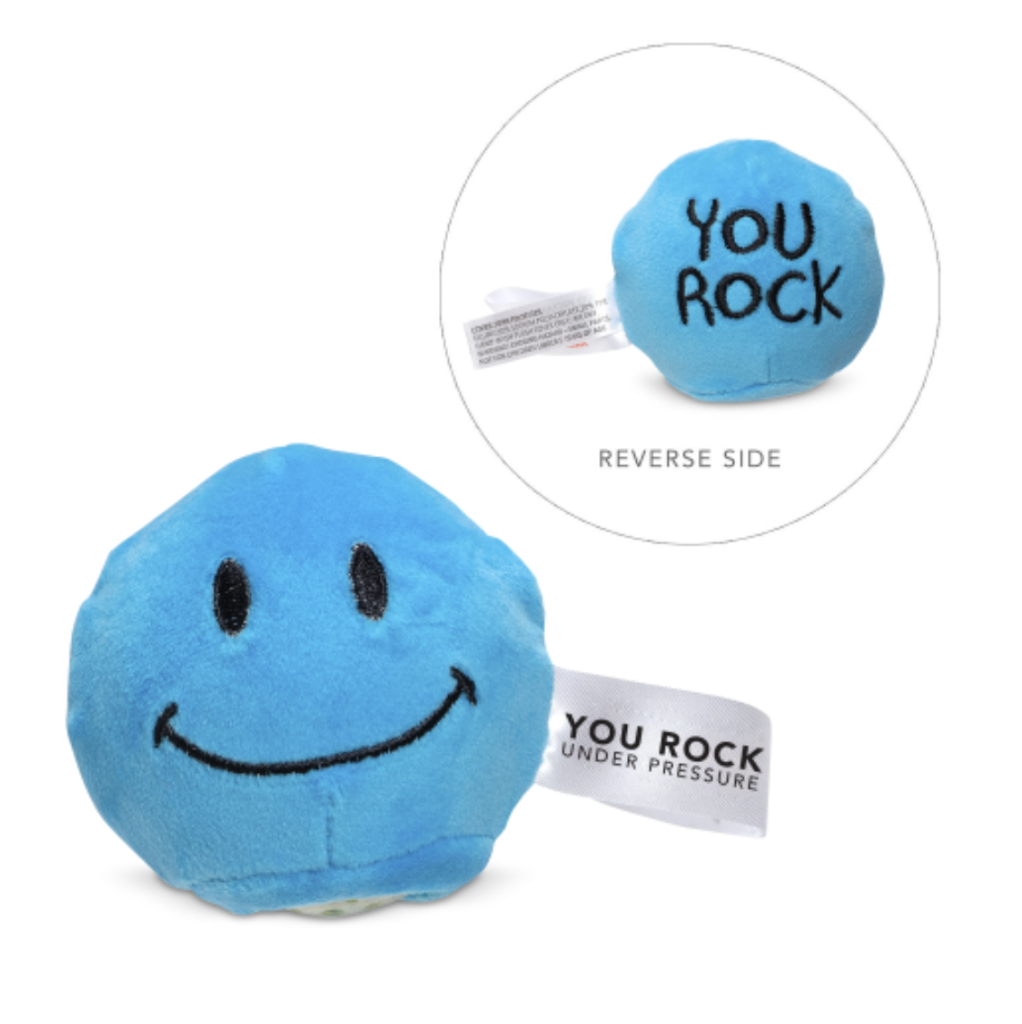 If you're looking for a gift that's on the lighthearted fun side, then these You Rock Jelly Belly Stress Relievers might be just the thing. Check out that smiling face? Who wouldn't fall in love with that little guy. These are sure to be conversation starters and are appreciated by all.
We've got something for everyone, so if you didn't find exactly what you were looking for here, just spend a bit of time browsing through our complete collection and you're sure to find exactly what you're looking for. The perfect gifts for your employees are just a few taps or clicks away.